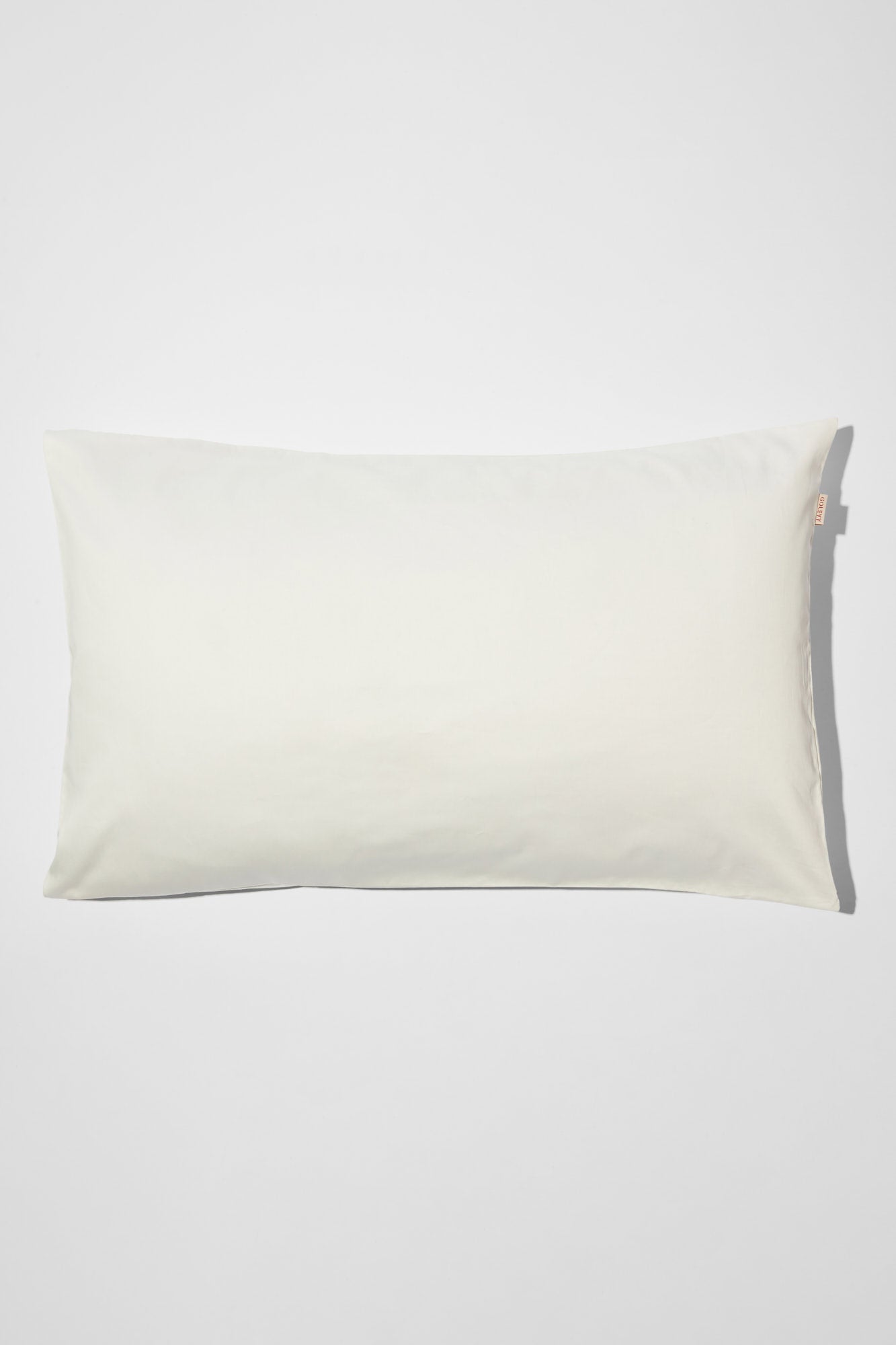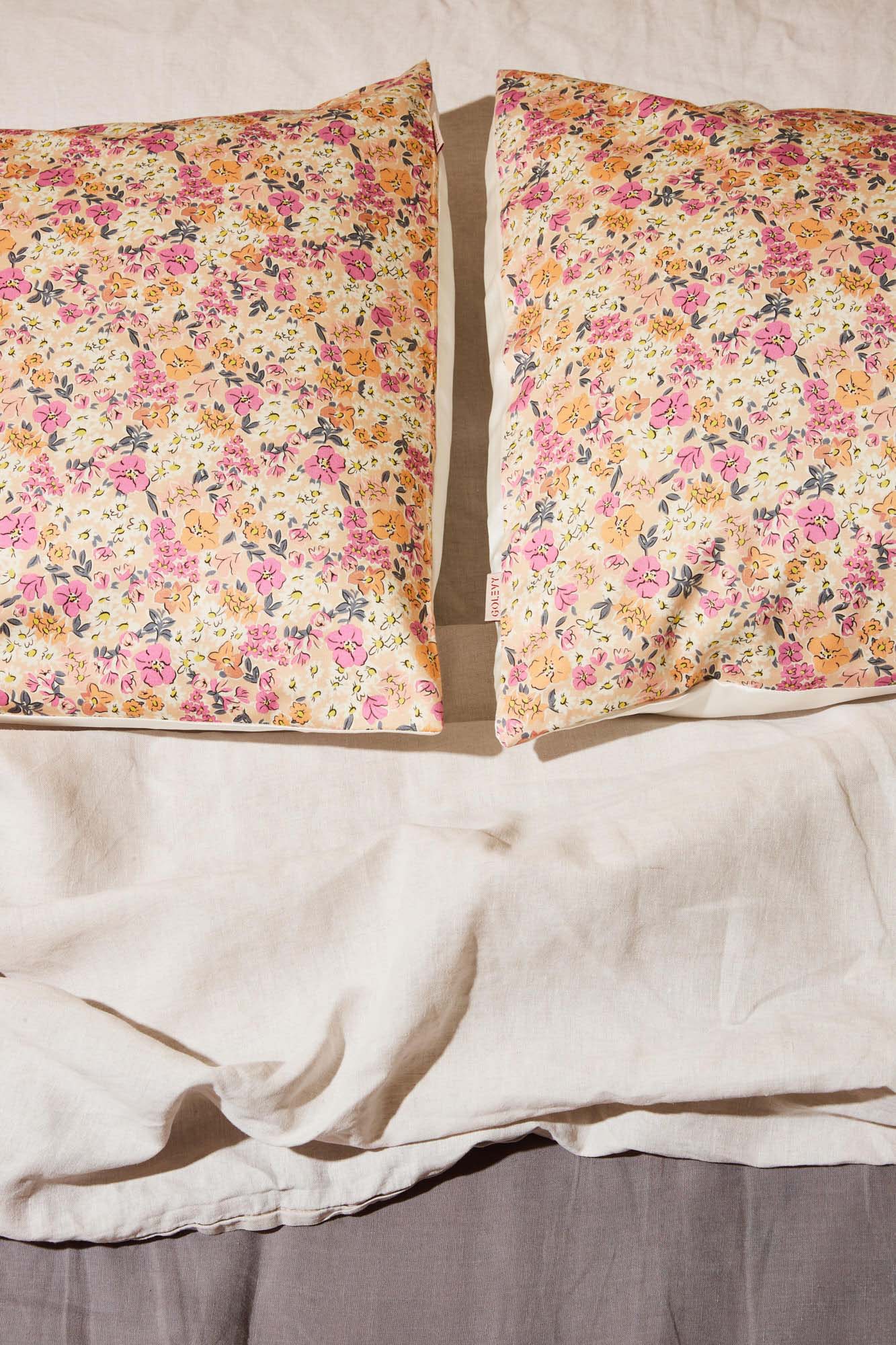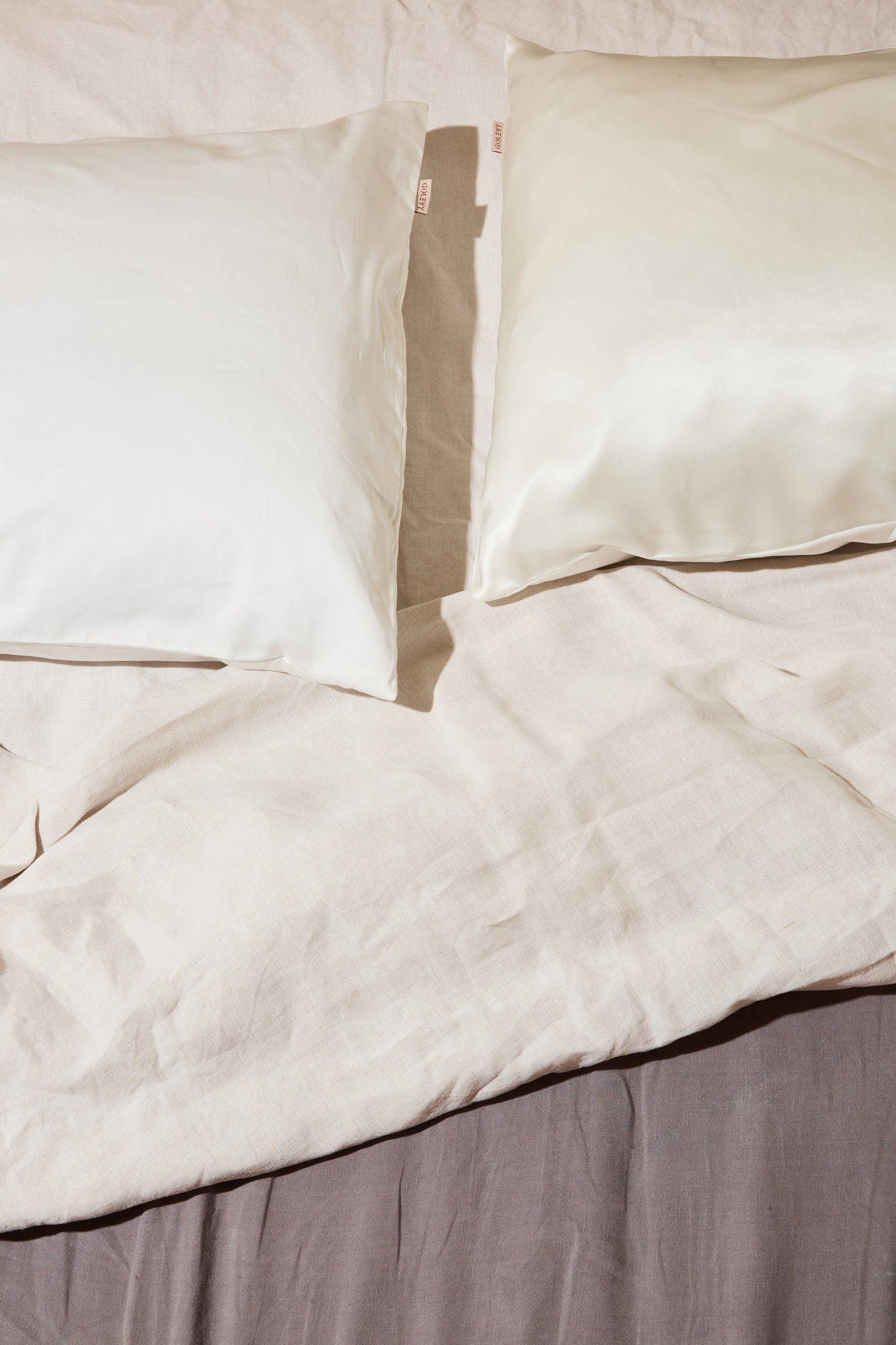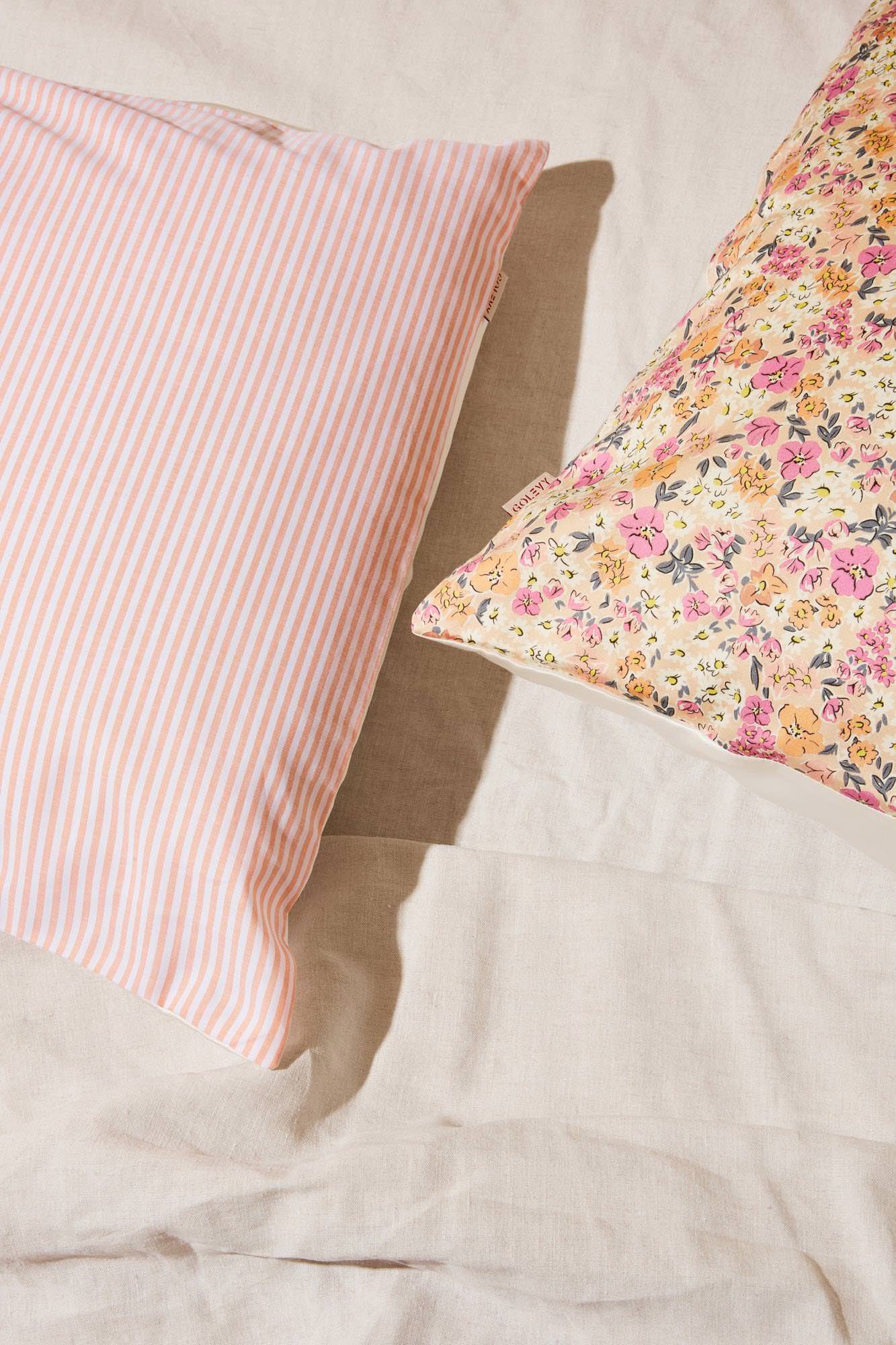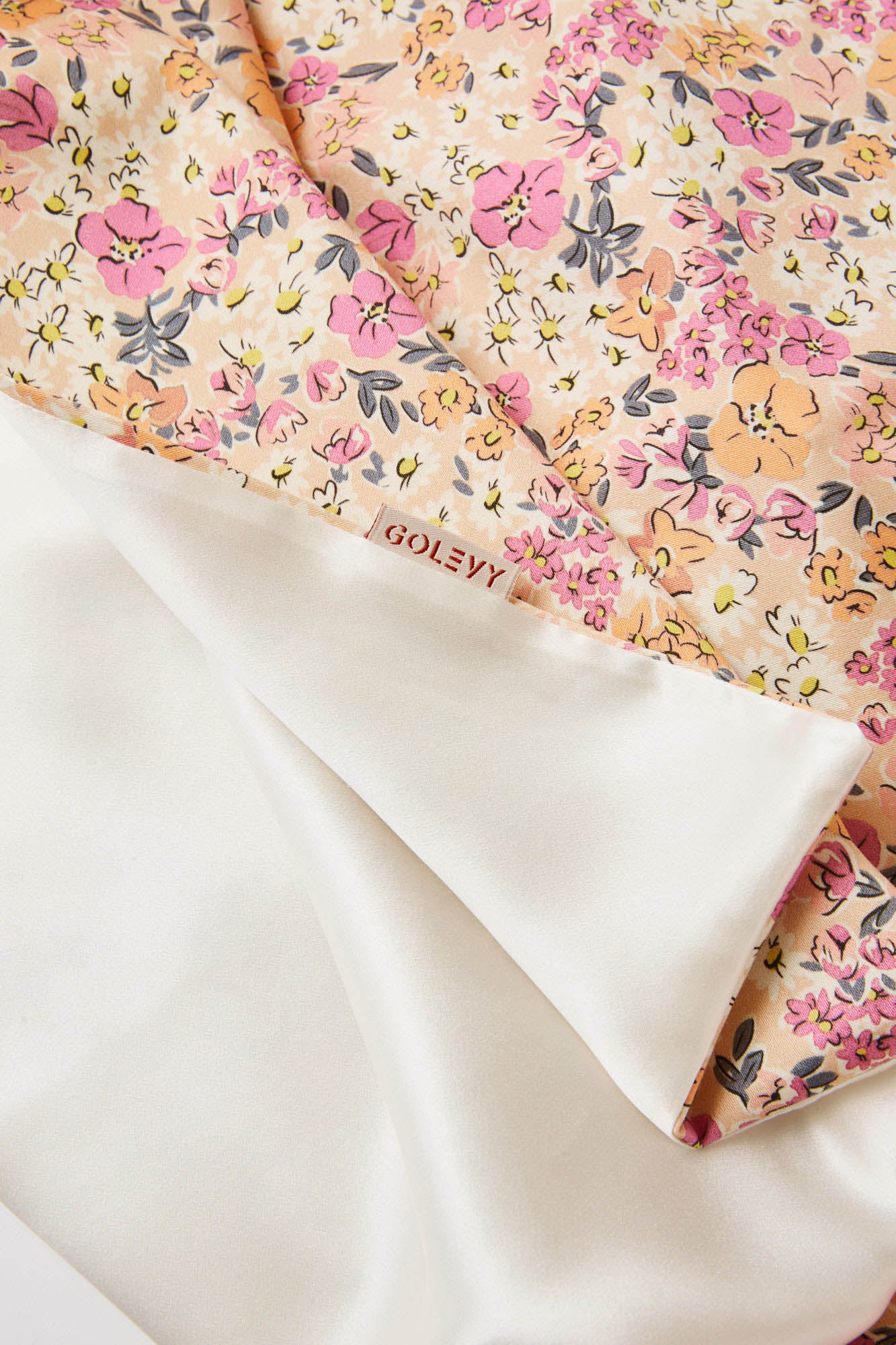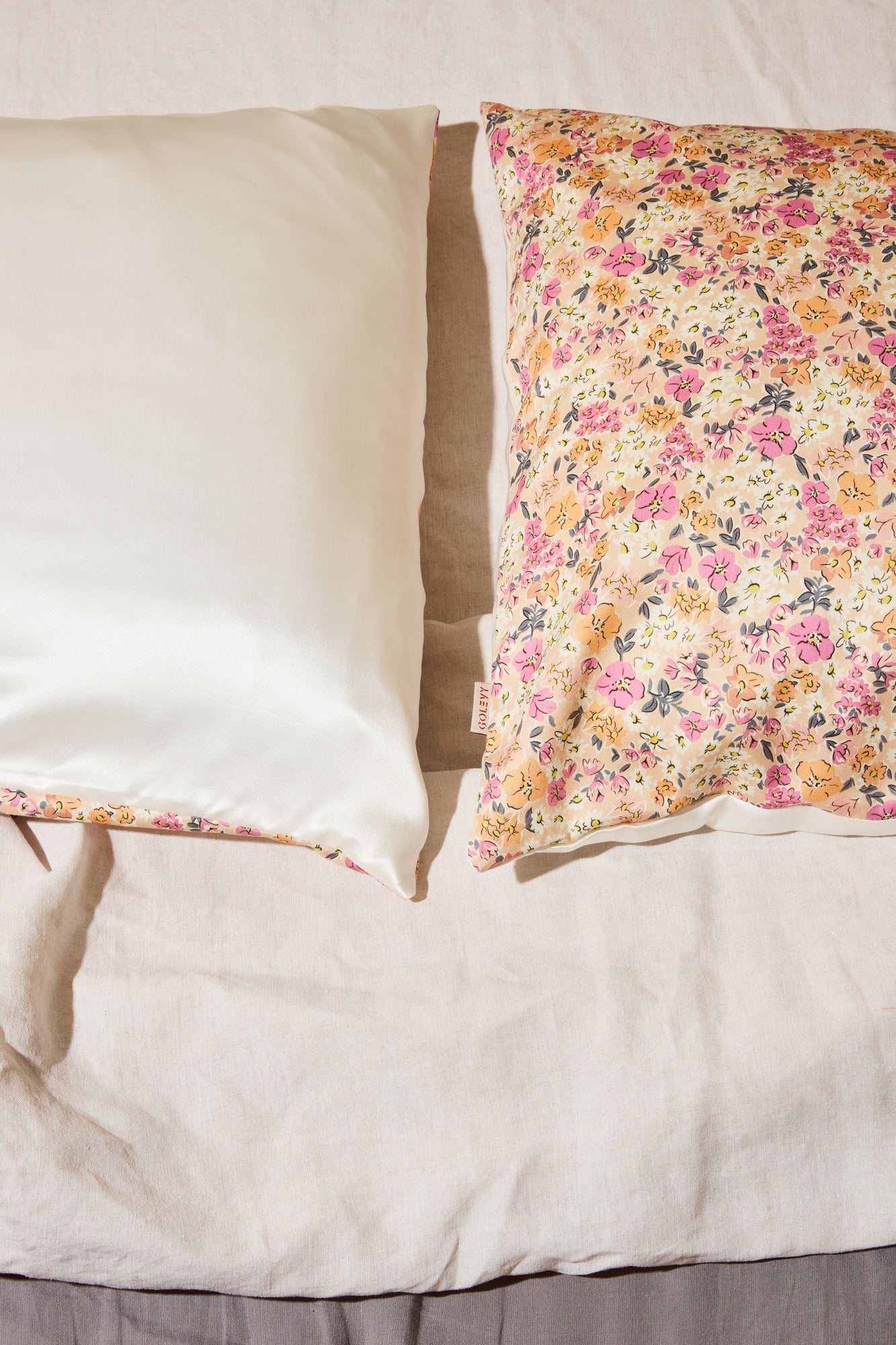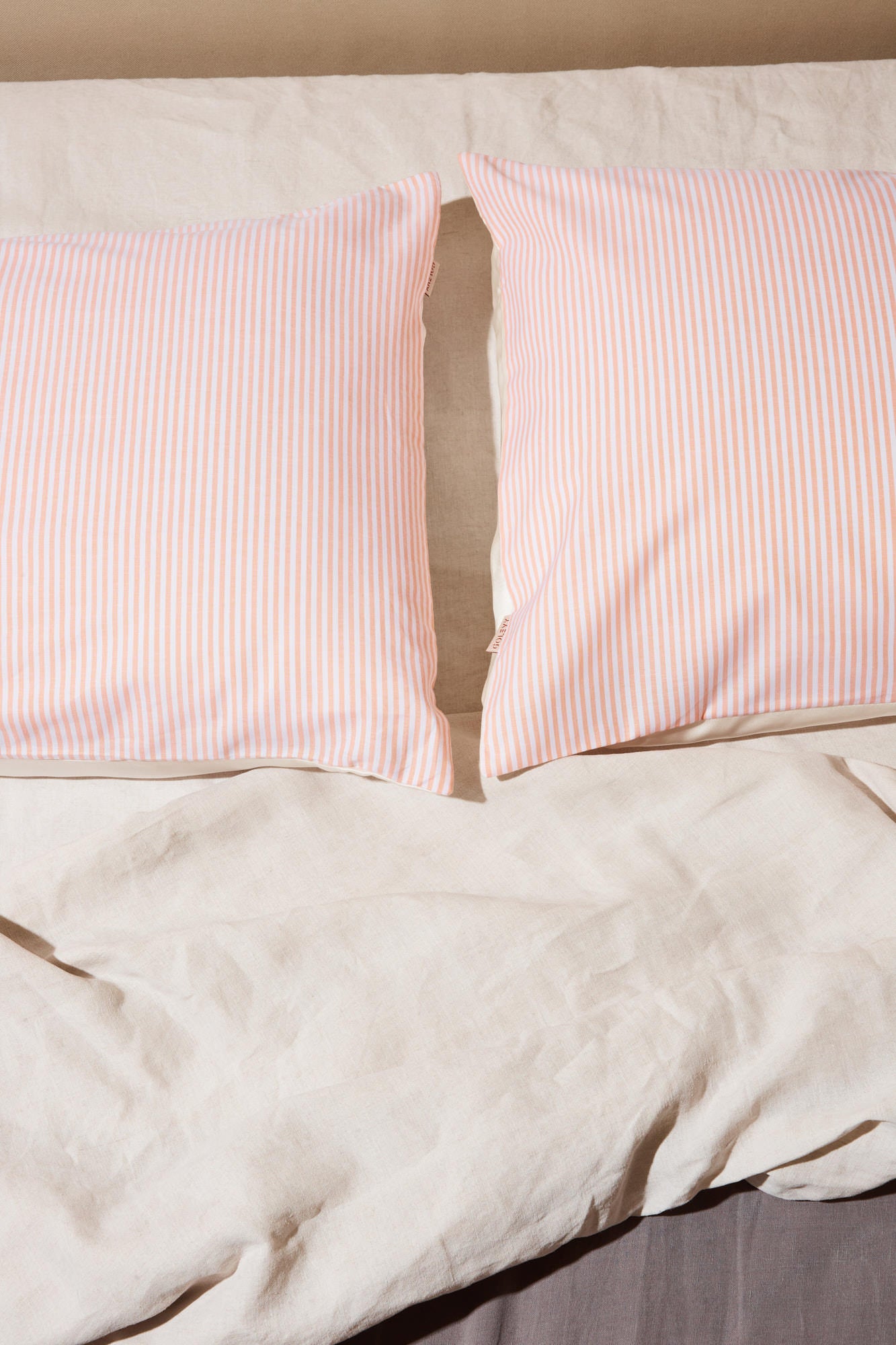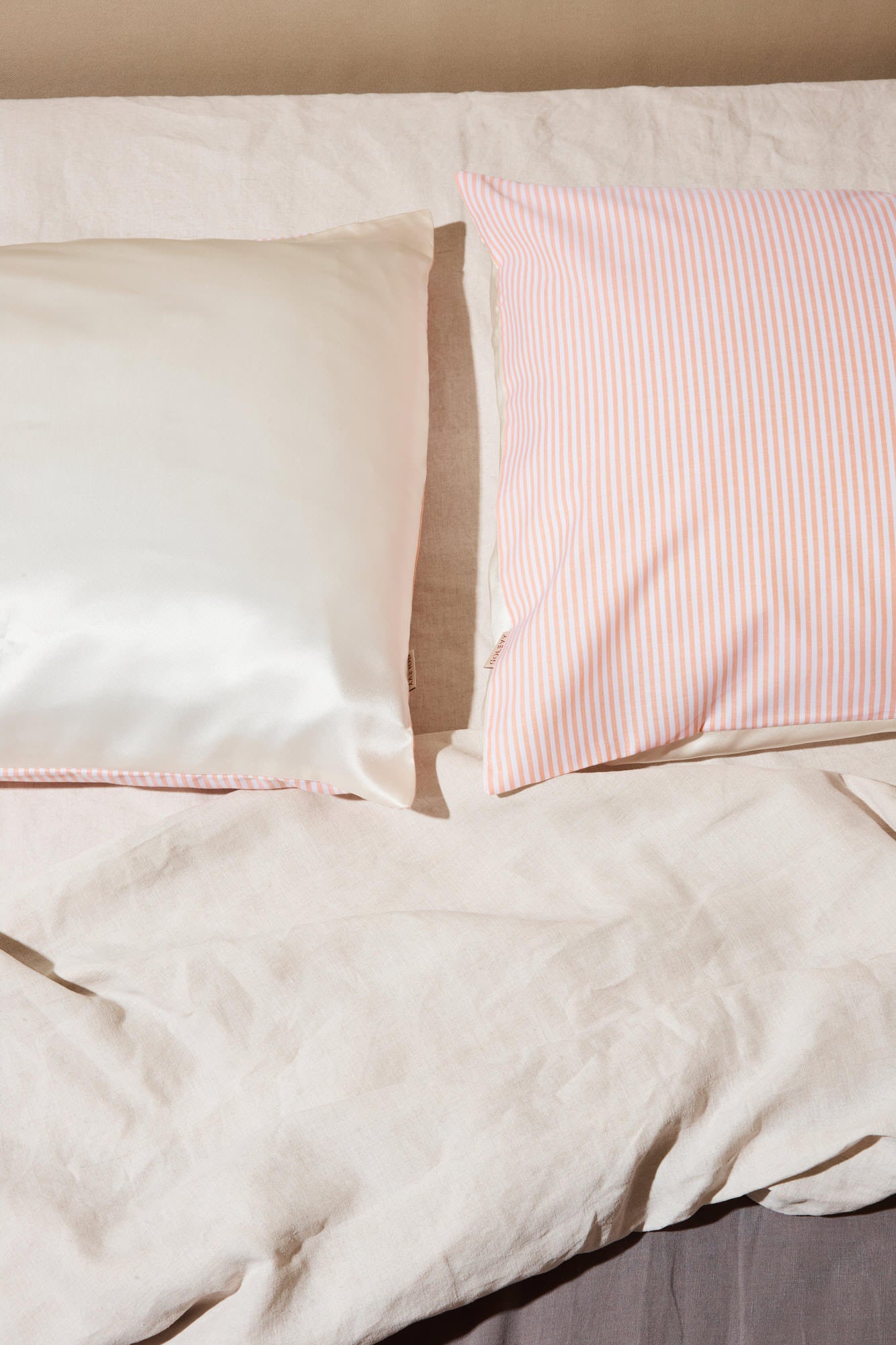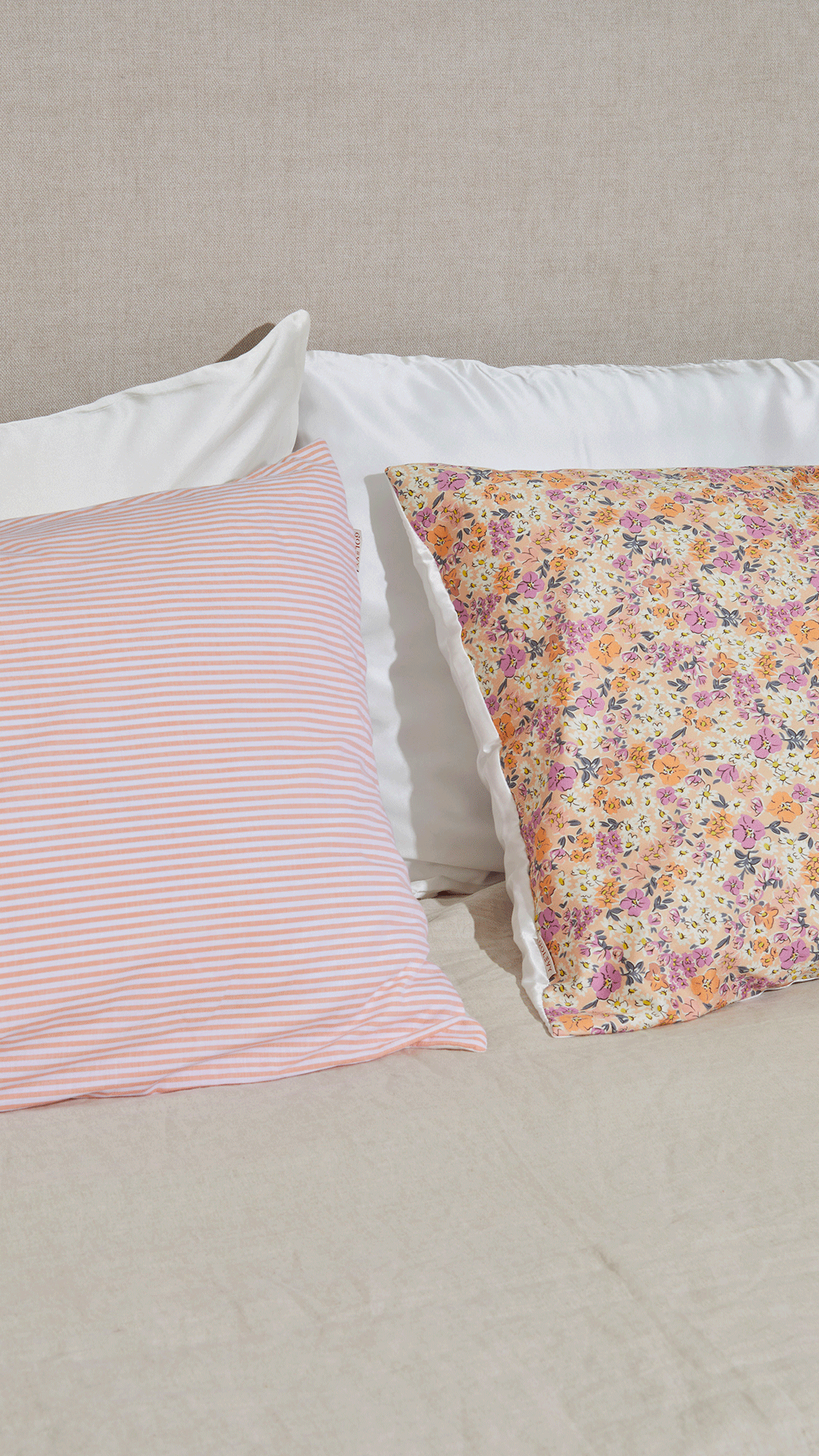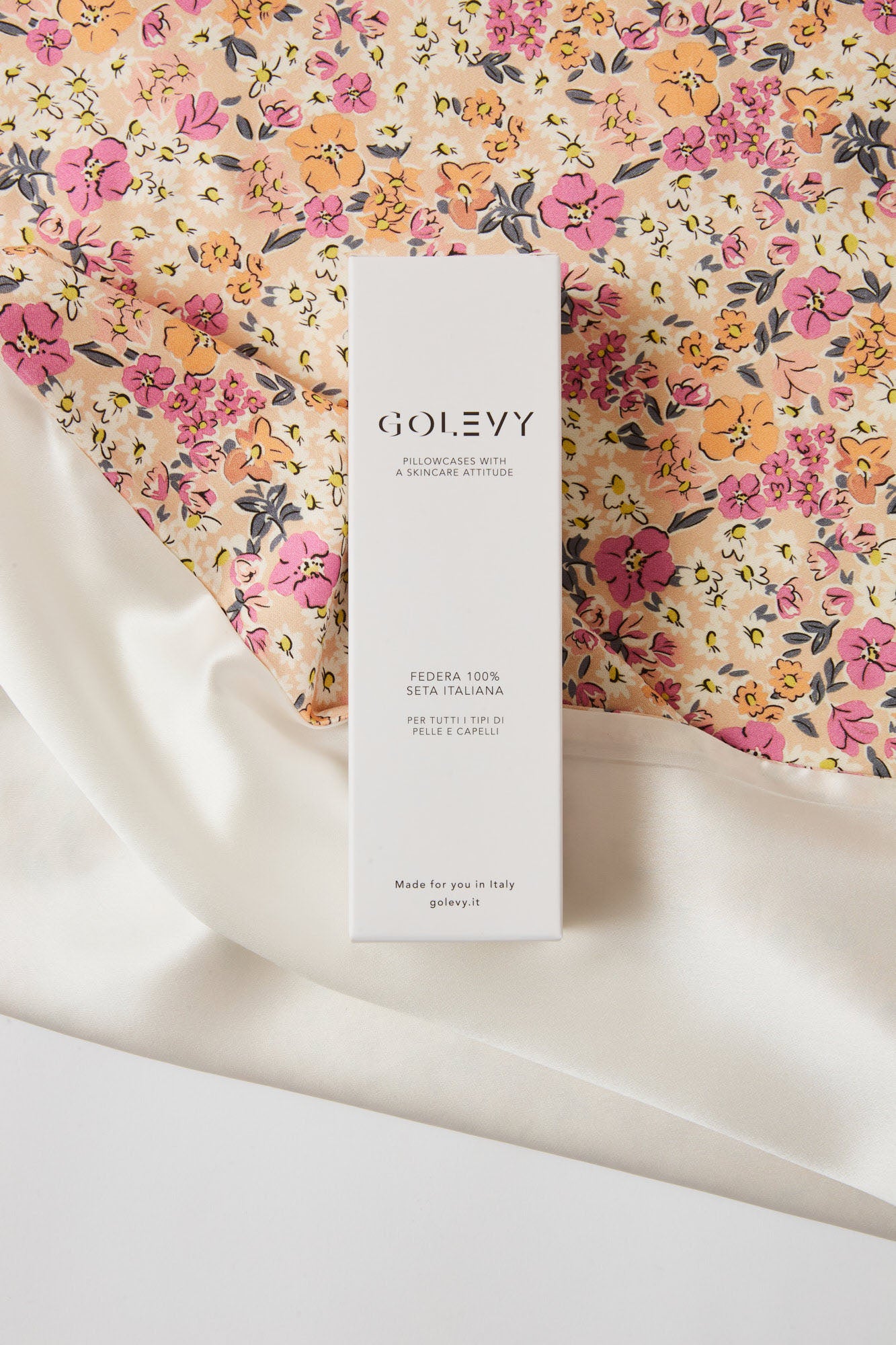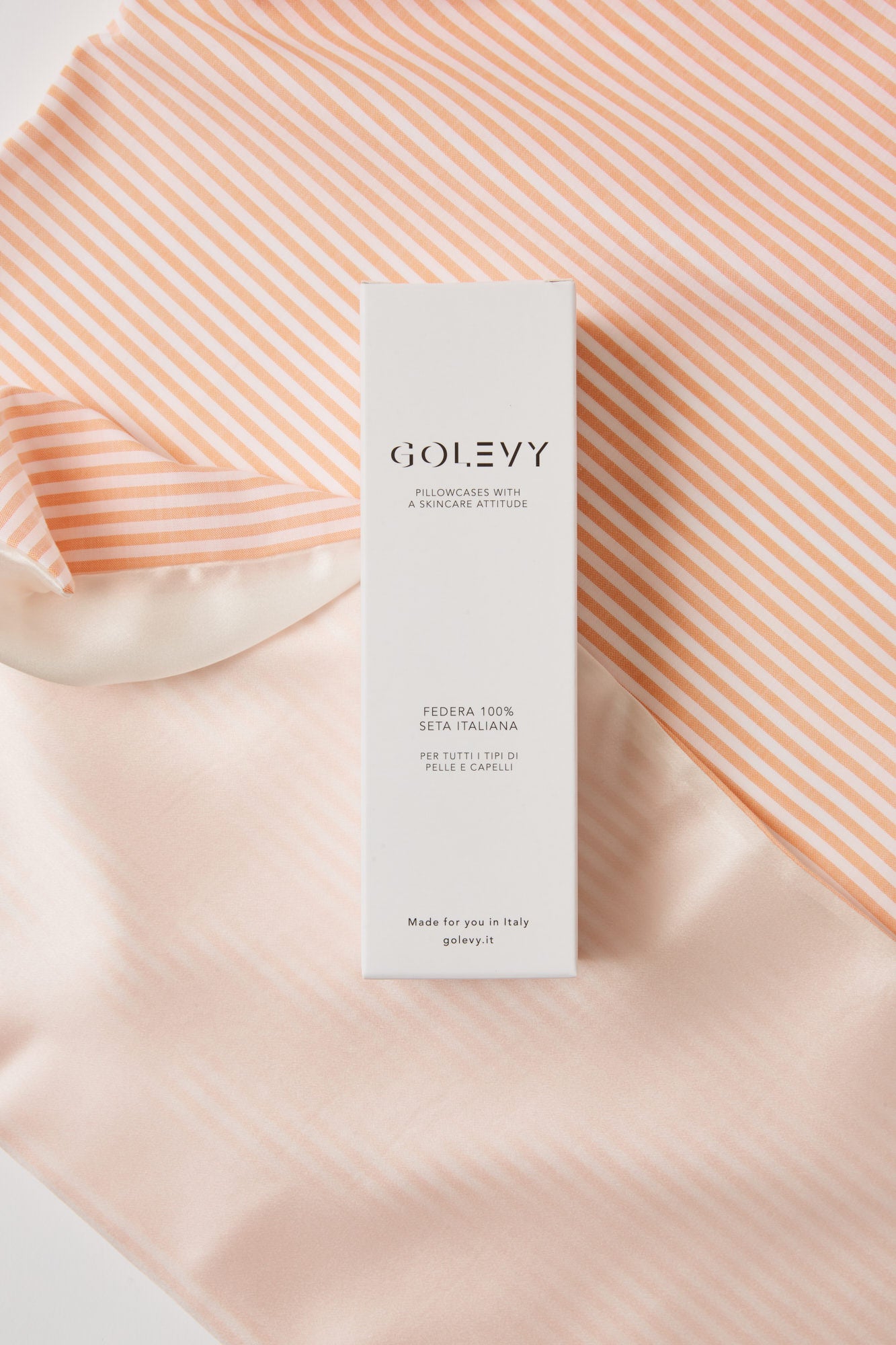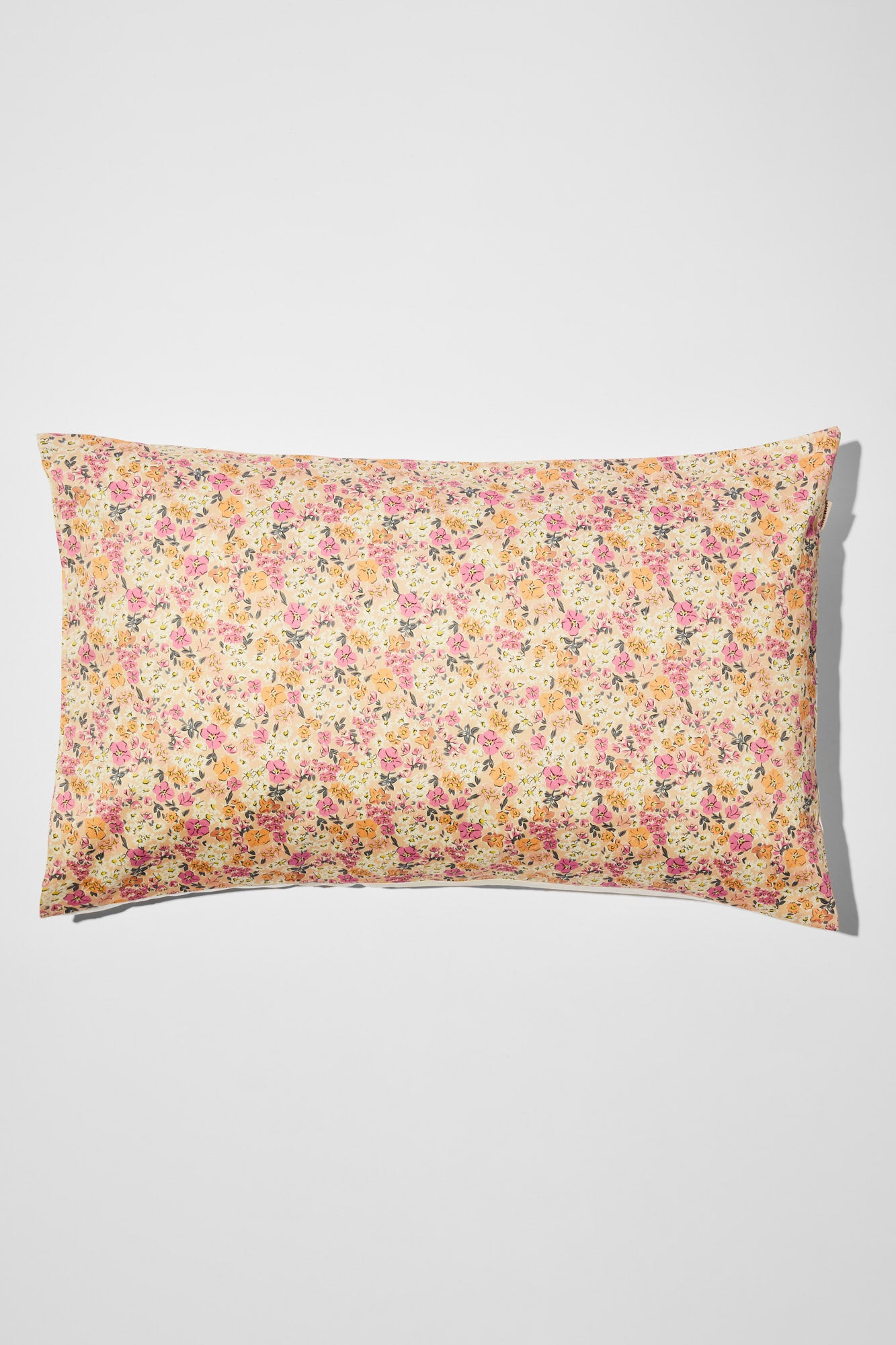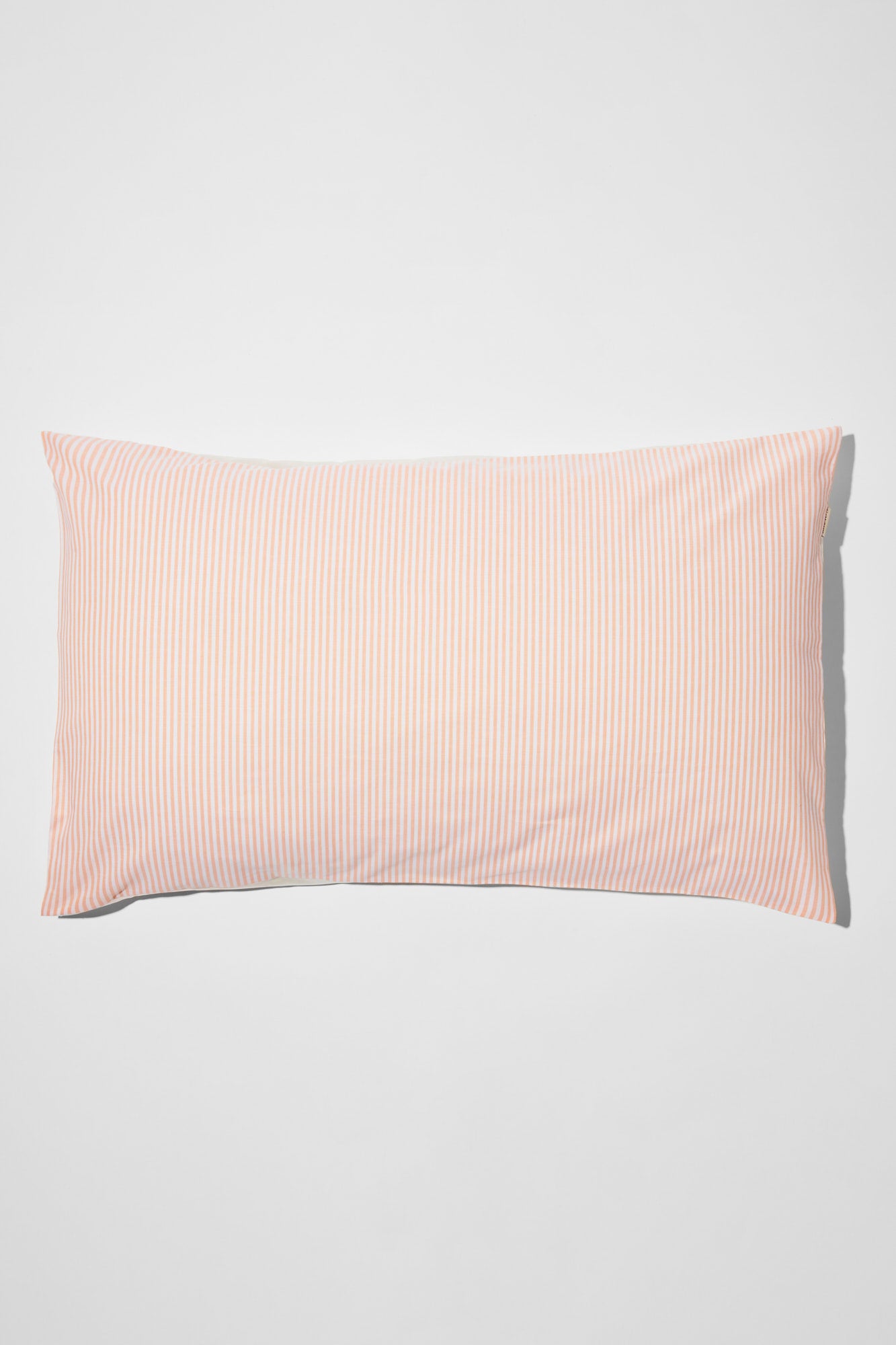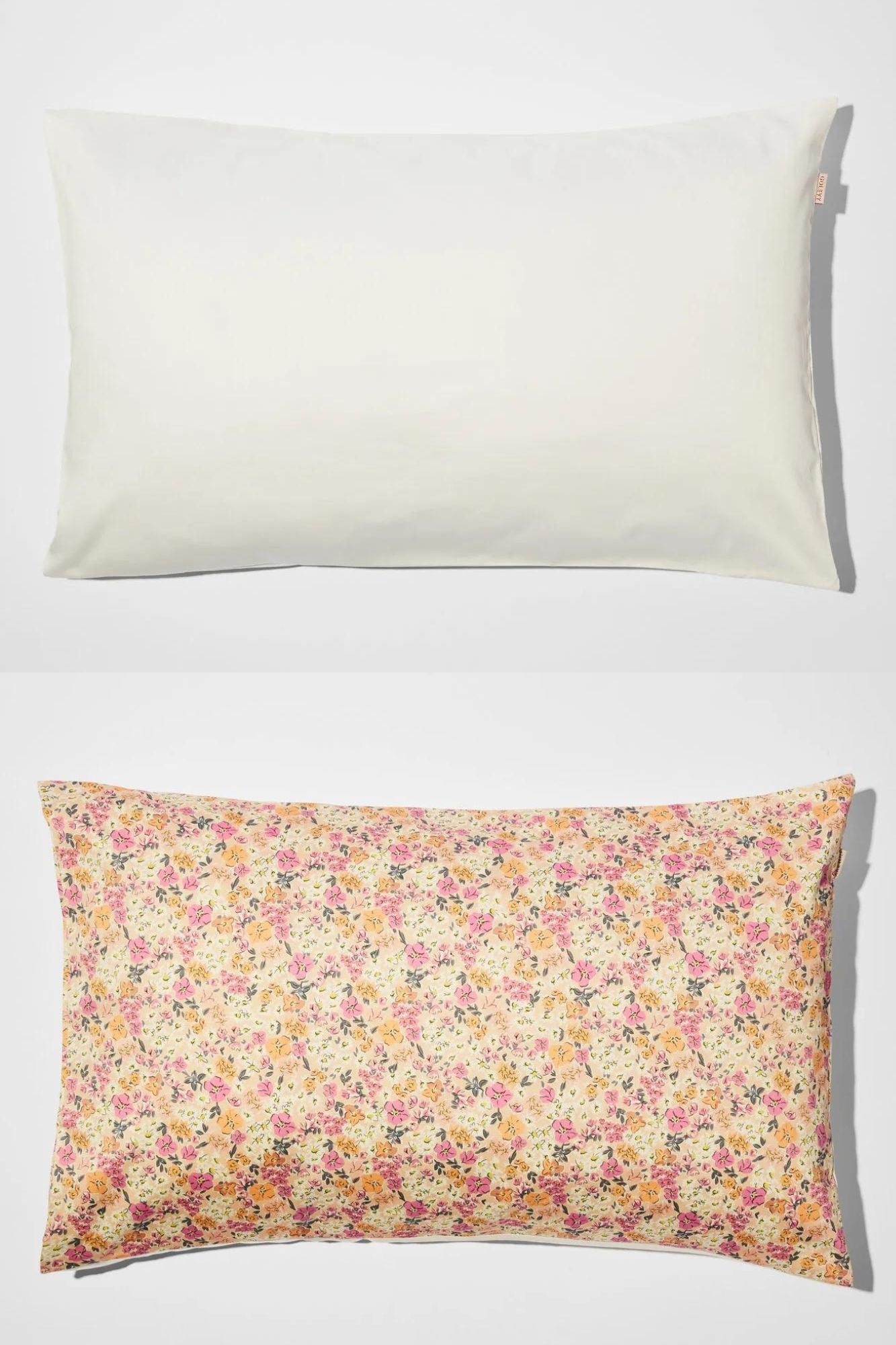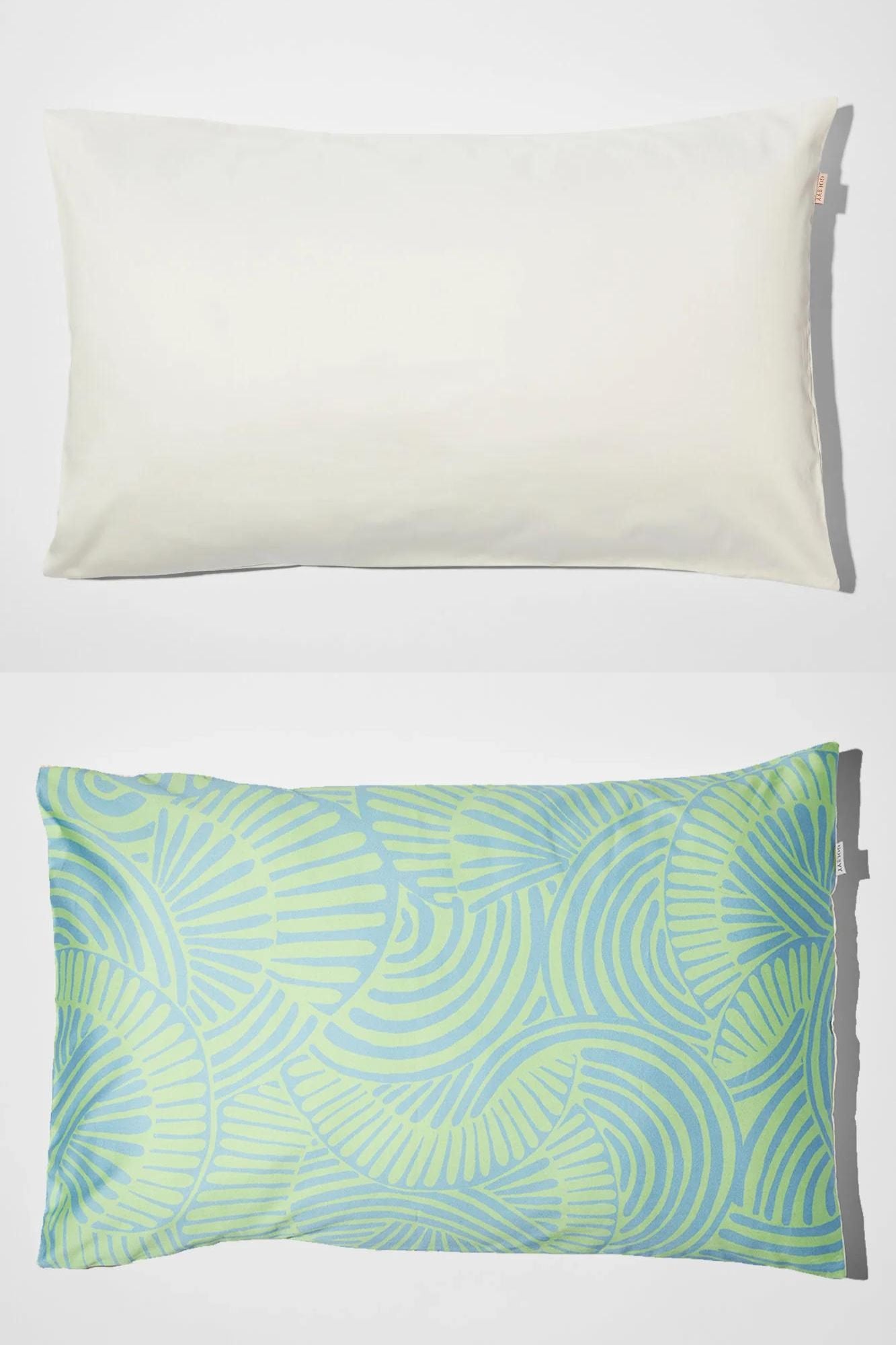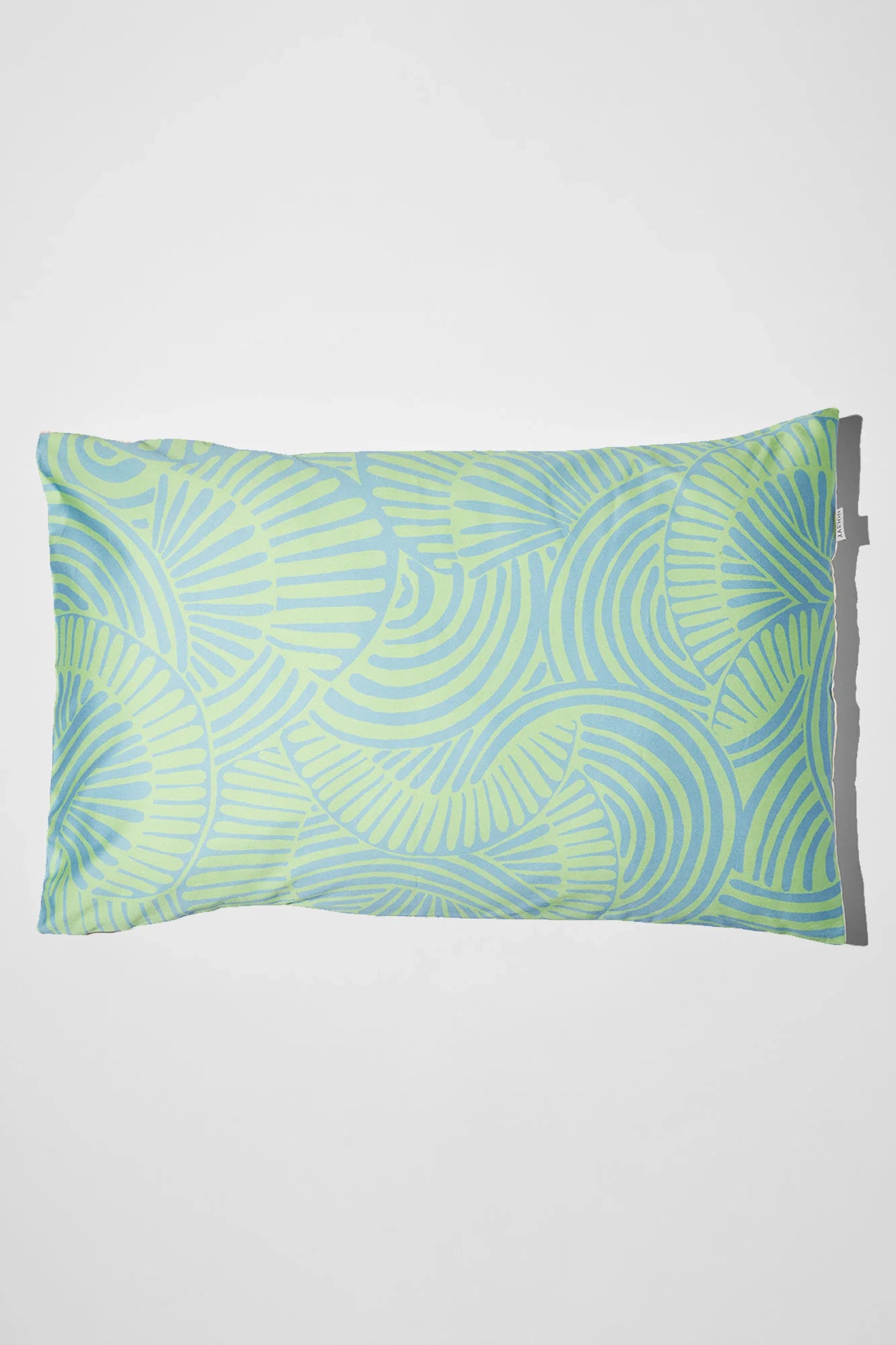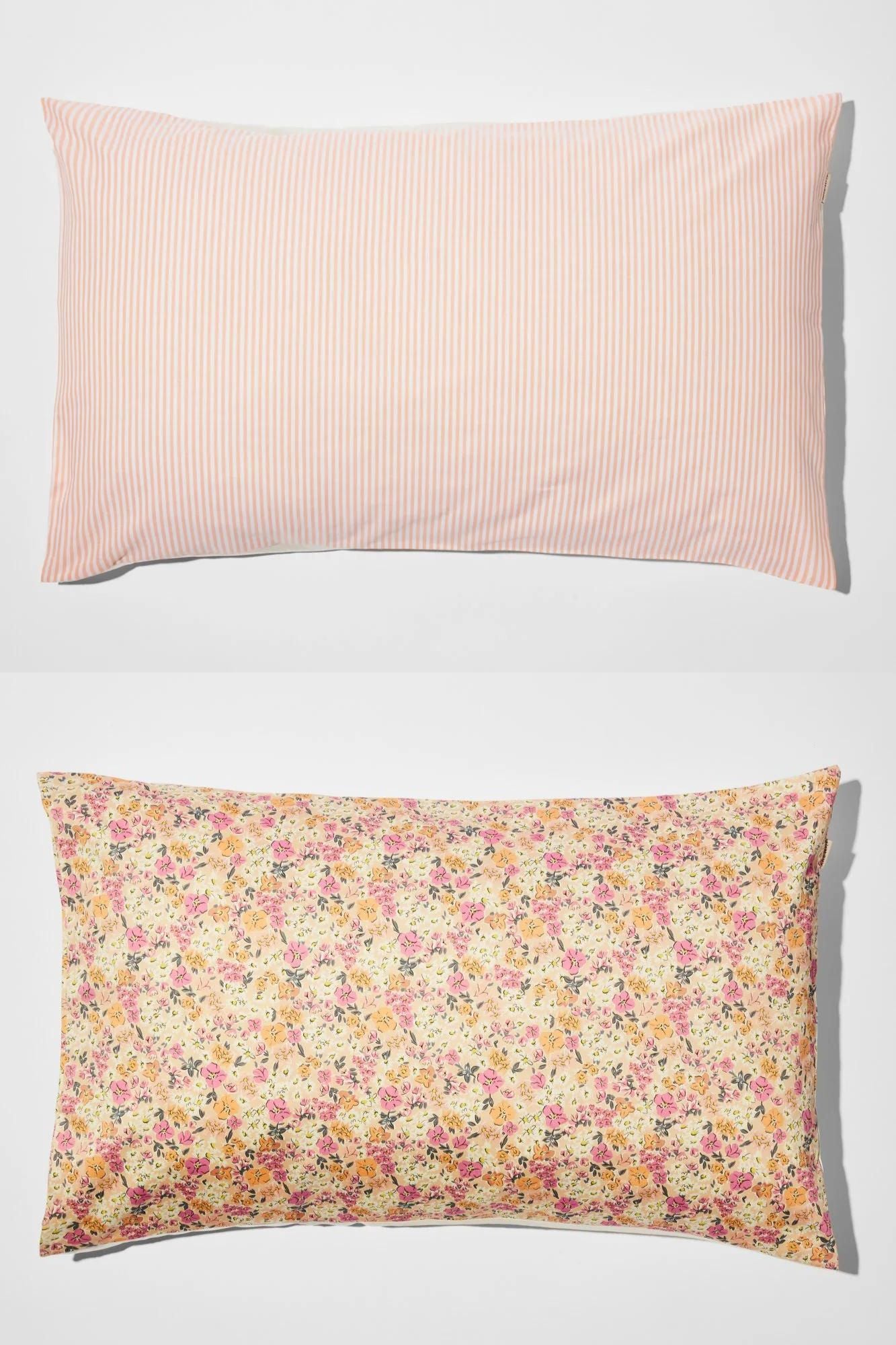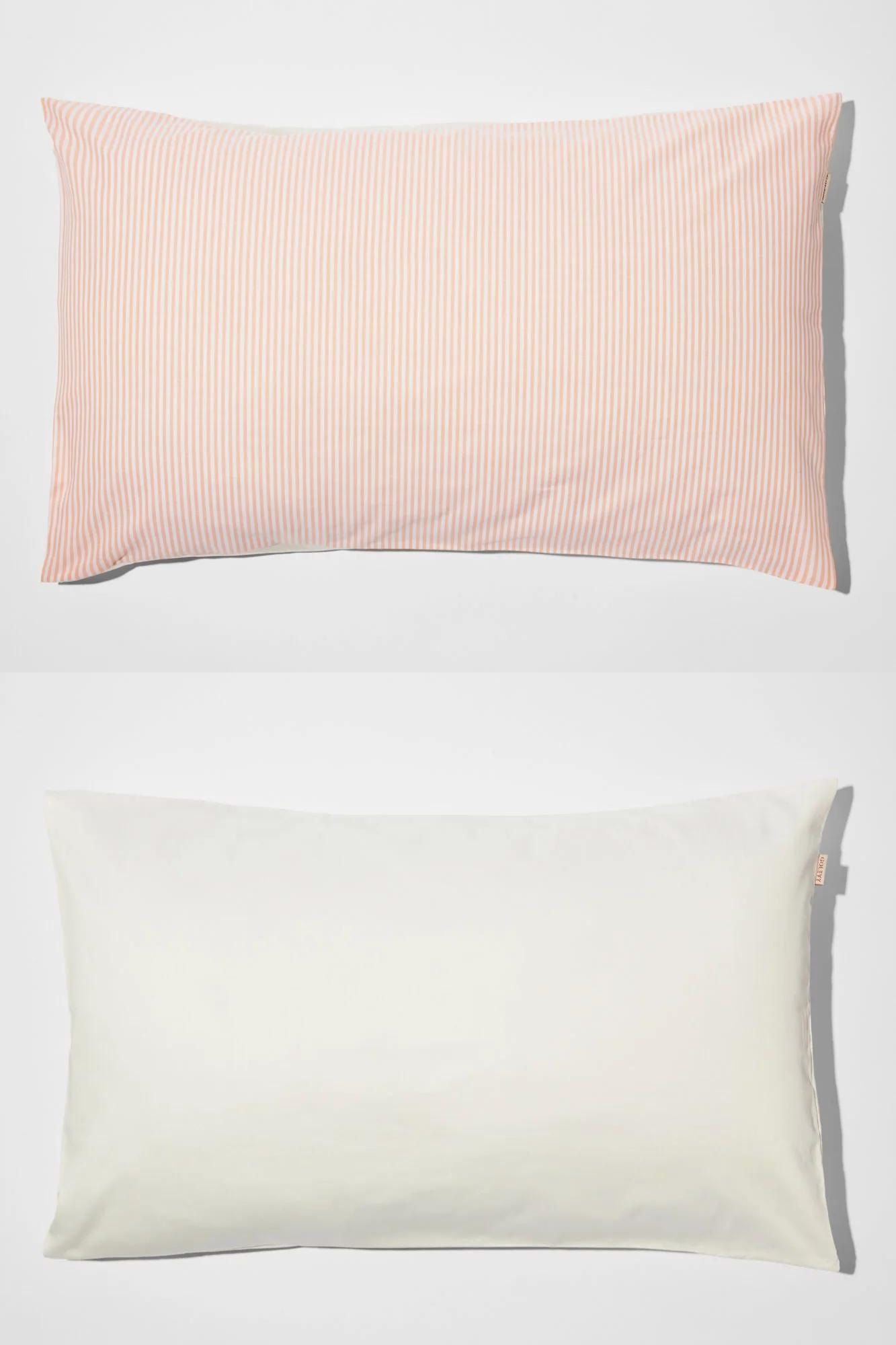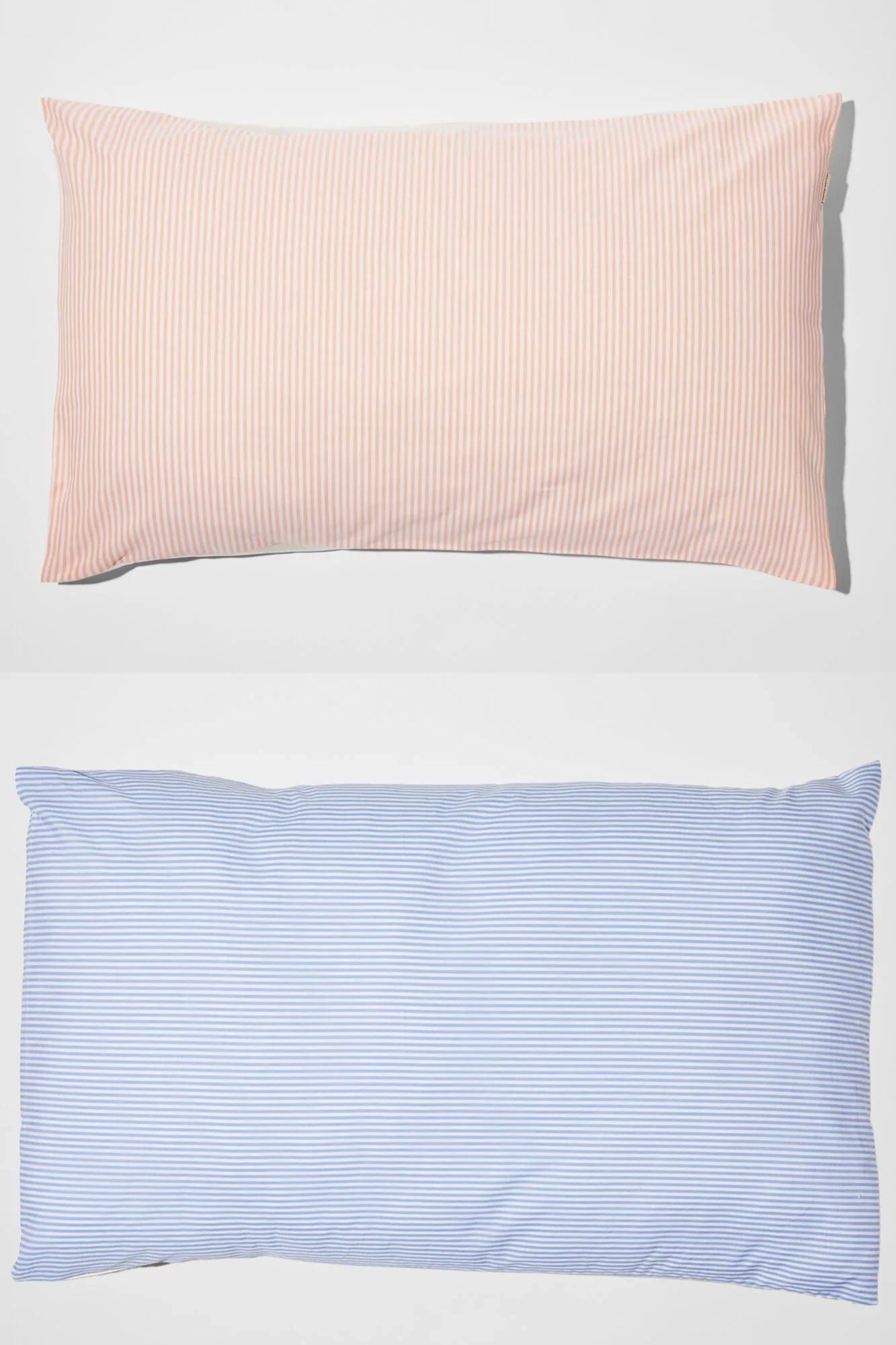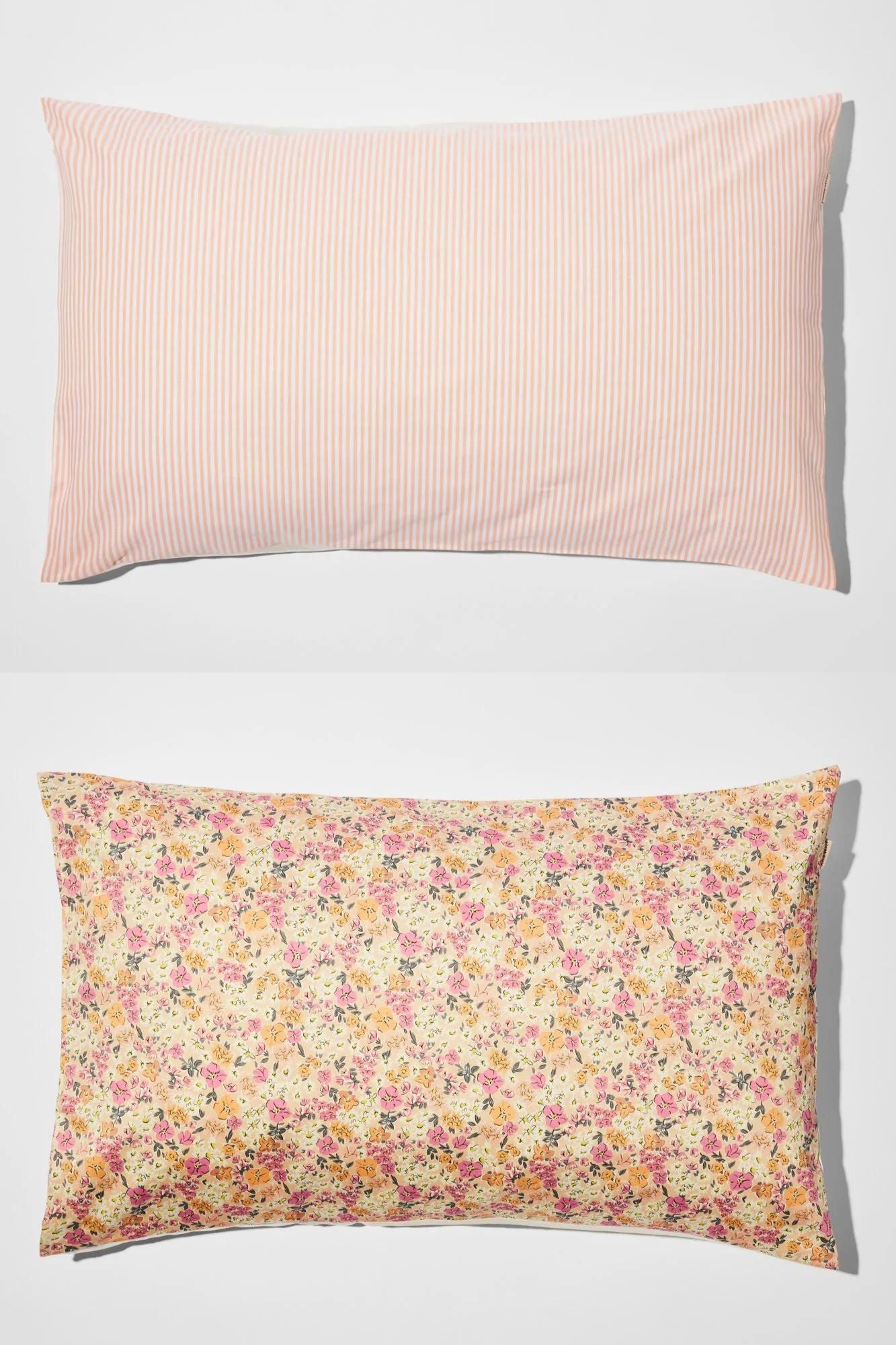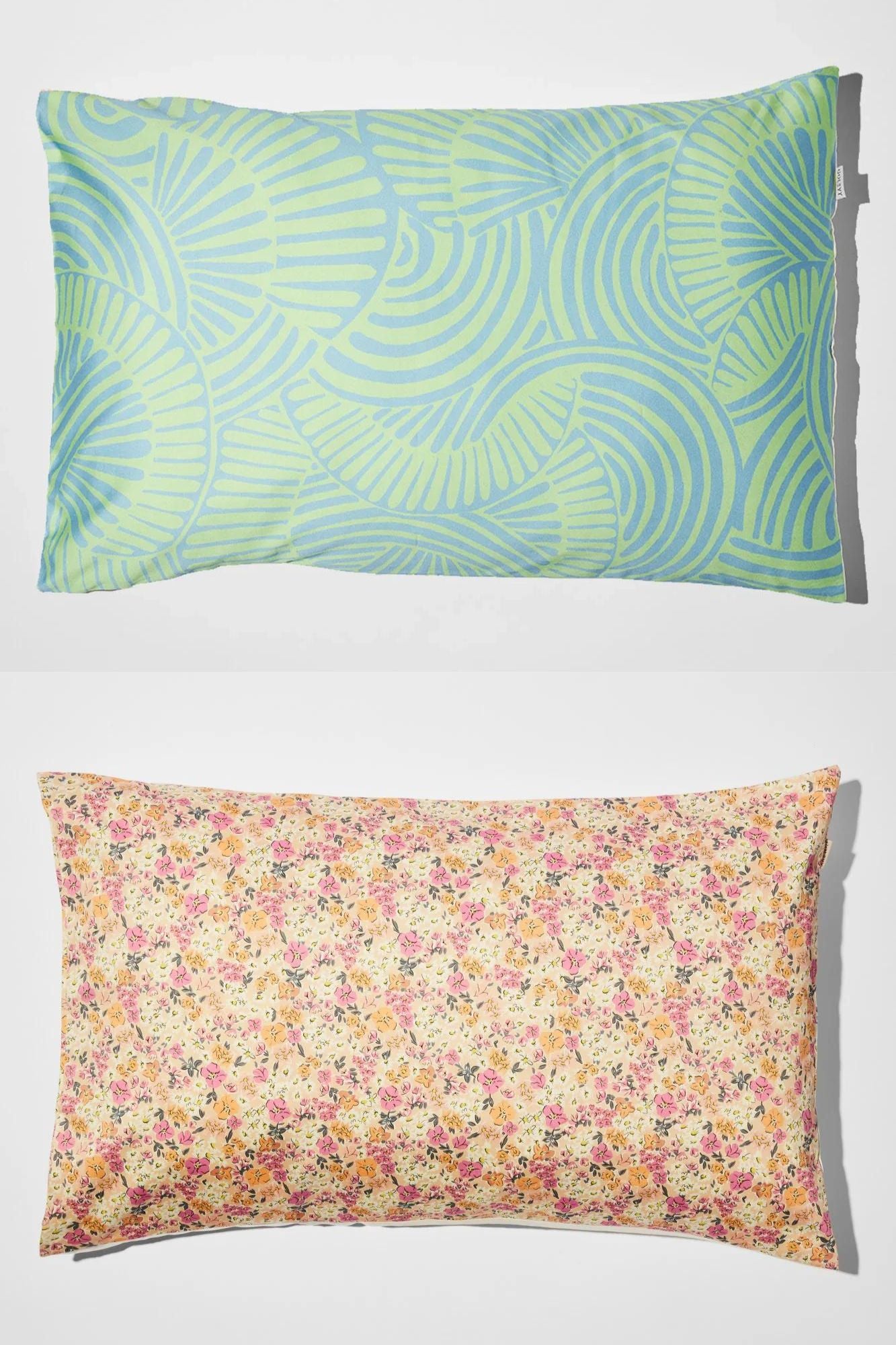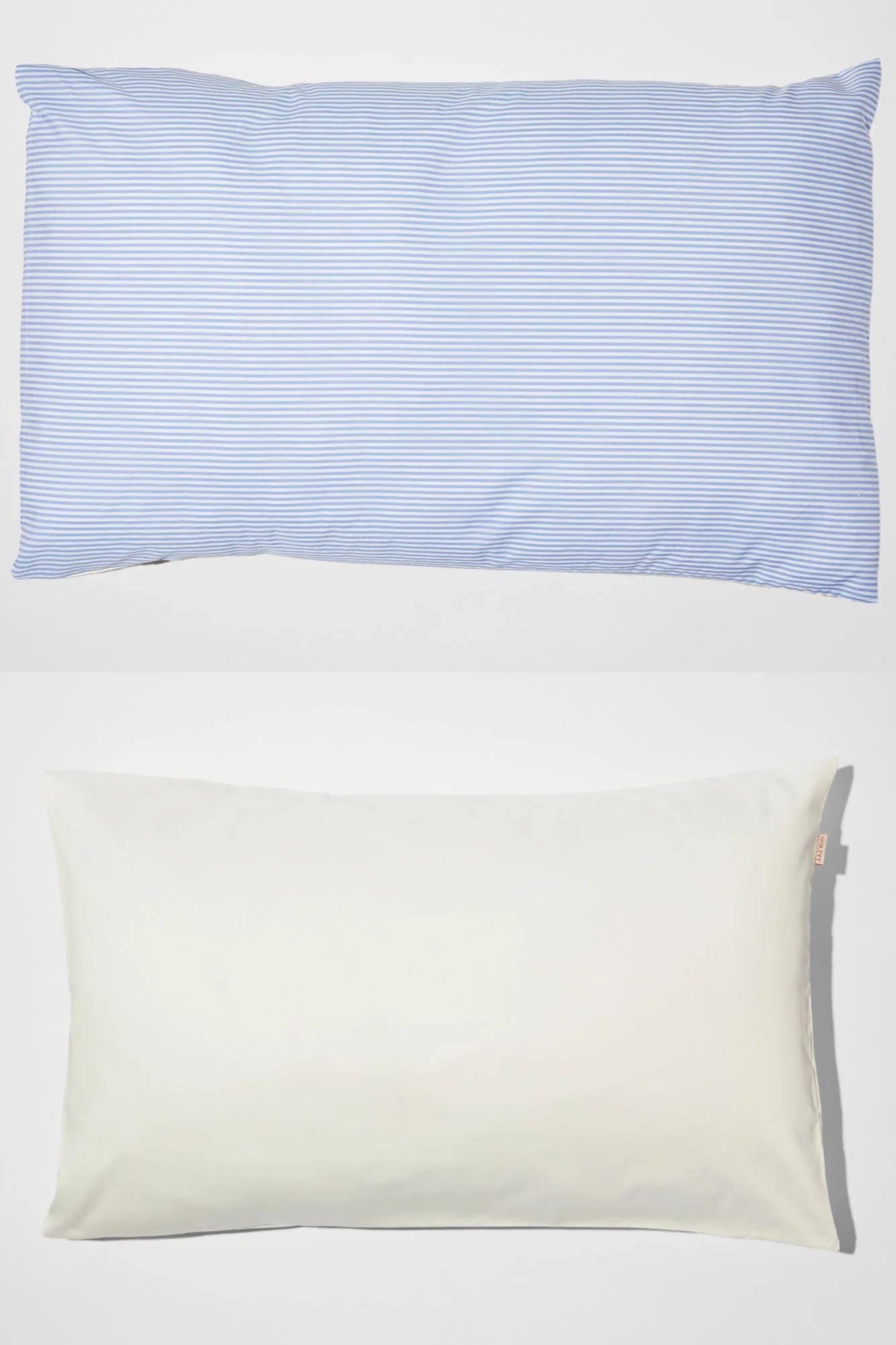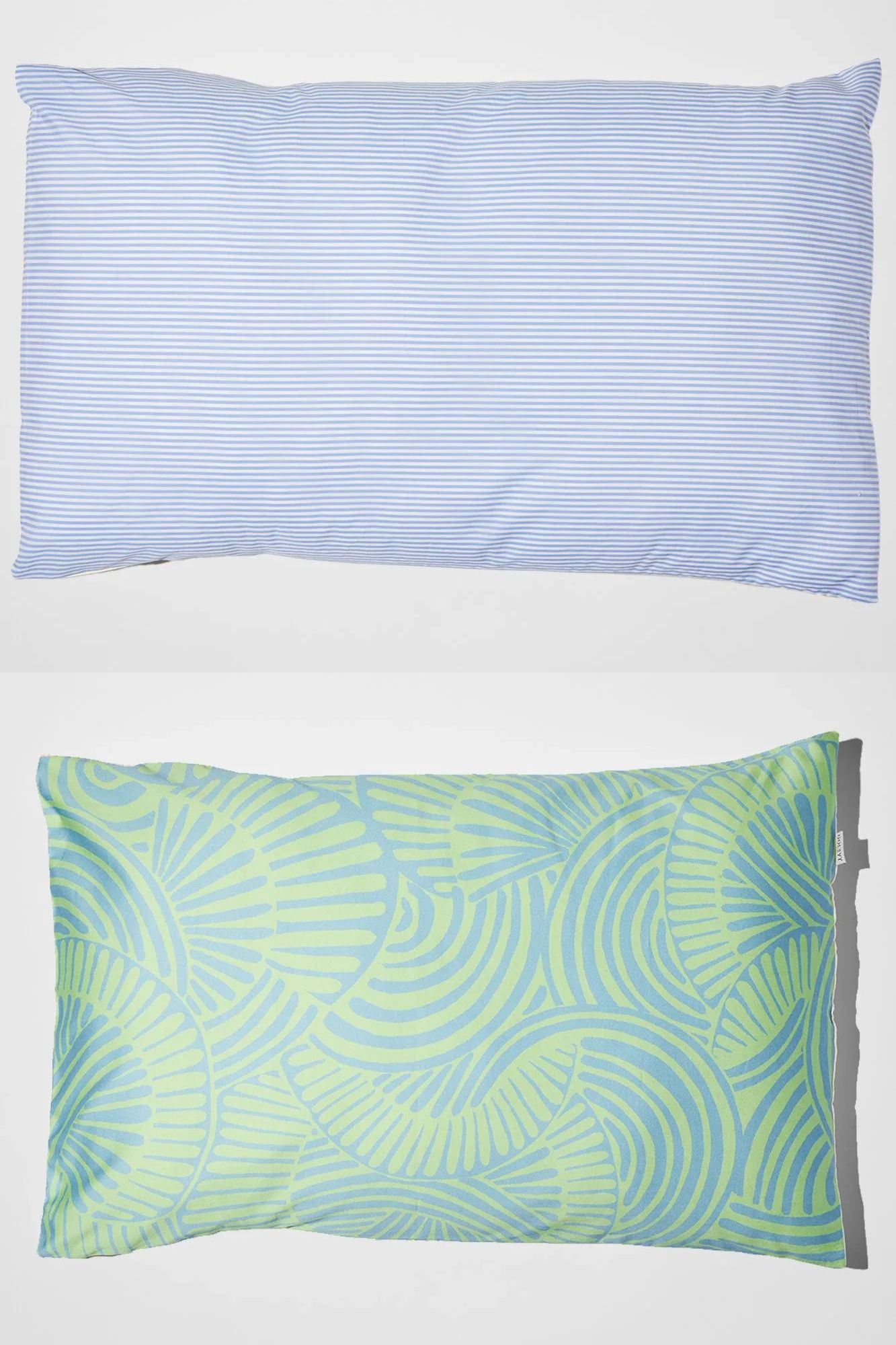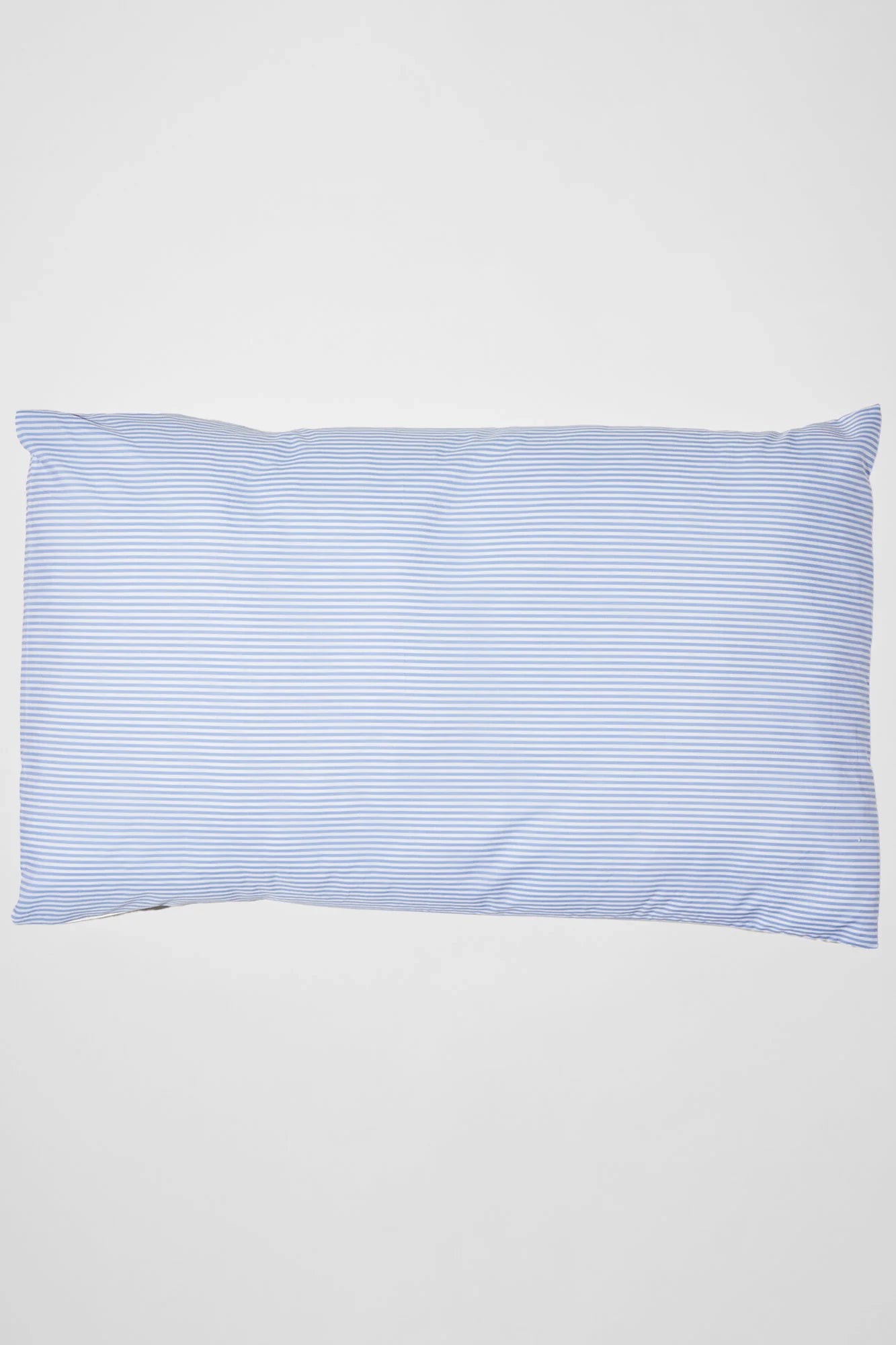 ADA pillowcase set
50% Italian Mulberry Silk 50% Recycled Fabric | 50x75cm
Set of 2 ADA pillowcases: One side in silk to maintain the natural hydration of skin and hair and the other, in recycled fabric that is always different but always in Golevy style, to make each collection a unique capsule.
ADA completes the beauty routine at night, while during the day it transforms into a delicious piece of furniture. 
YOUR CREAM PILLOWCASE


Our pillowcases are deliberately and exclusively white. The reason? The colors may contain chemicals that would alter their skincare benefits.
Ours is a conscious and studied choice, so that Golevy pillowcase creams can really give you the best.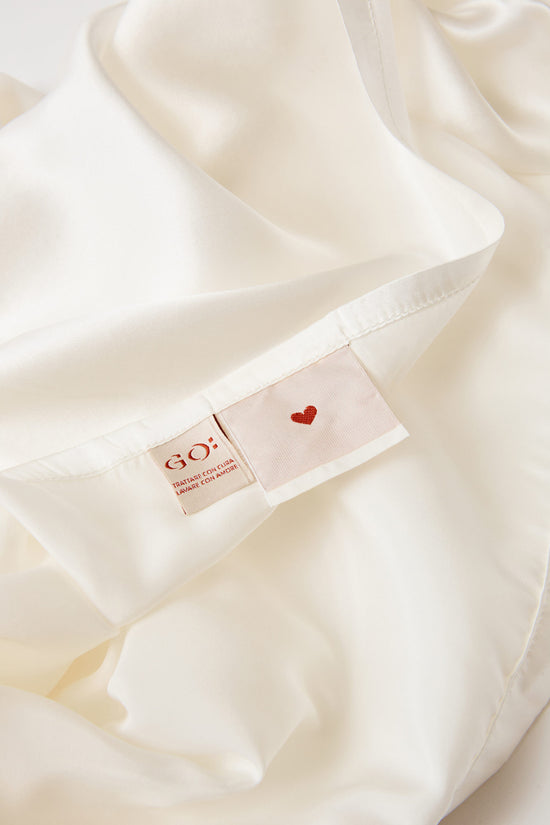 Maintenance
Dry cleaning is recommended but the pillowcase can be hand washed at a low temperature preferably with Marseille soap.
Silk suffers from excessive heat, therefore it is advisable to reduce the power to a minimum and to always use a clean white cloth between the iron and the pillowcase.
Frequent questions
What are the shipping times?

Delivery is within 5 working days unless there are issues with the courier which we keep track of but cannot deal with. An exception is the BELLA TUSA pillowcase which, being personalized with hand embroidery, takes longer and is delivered within 15 working days. 
How can I contact you?

For any question, you can write to us at: info@golevy.it
Can I make a return or exchange?

Due to the covid-19 rules and the nature of the product, therefore for hygiene and safety reasons, we do not carry out exchanges and/or returns.