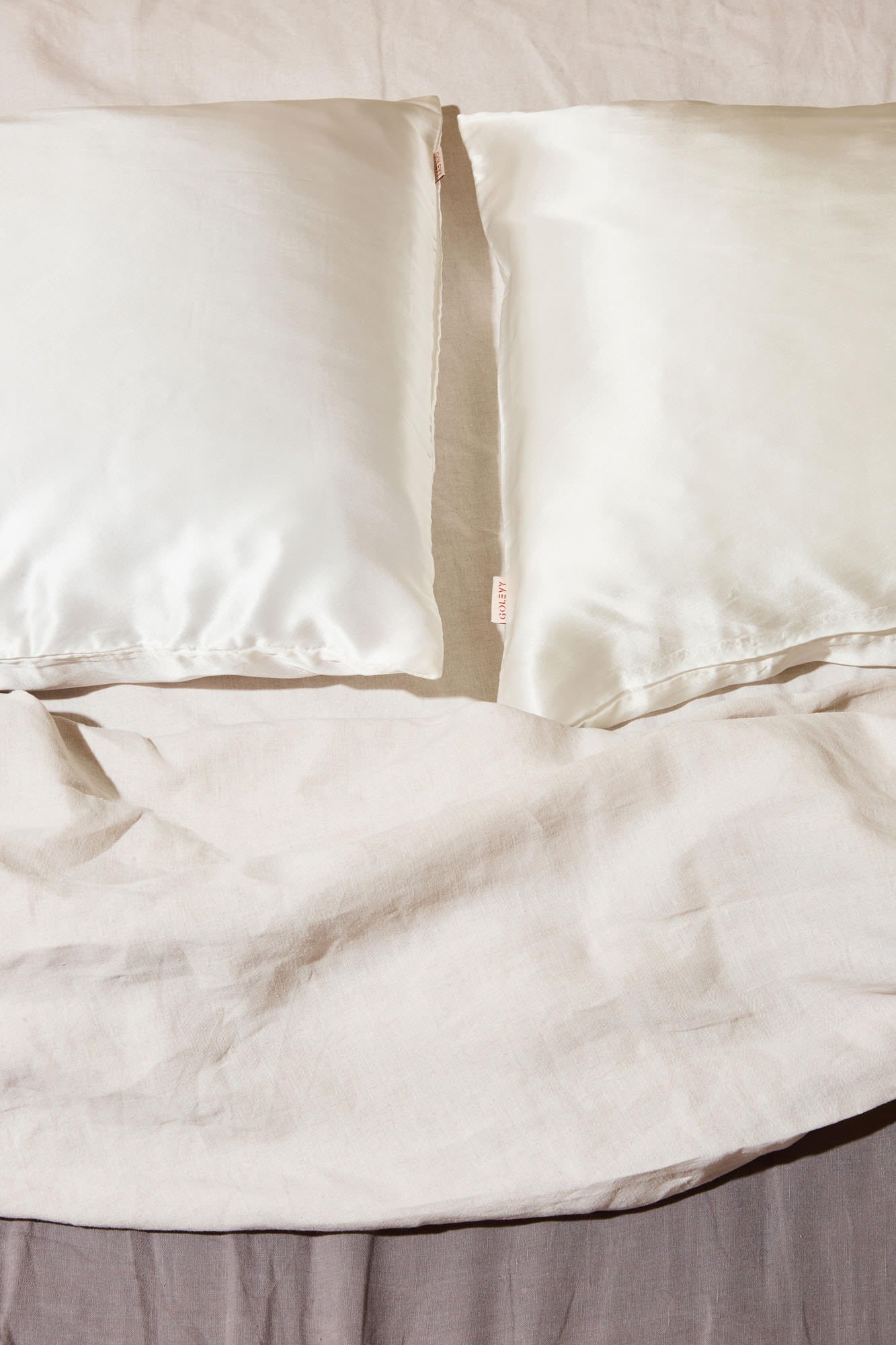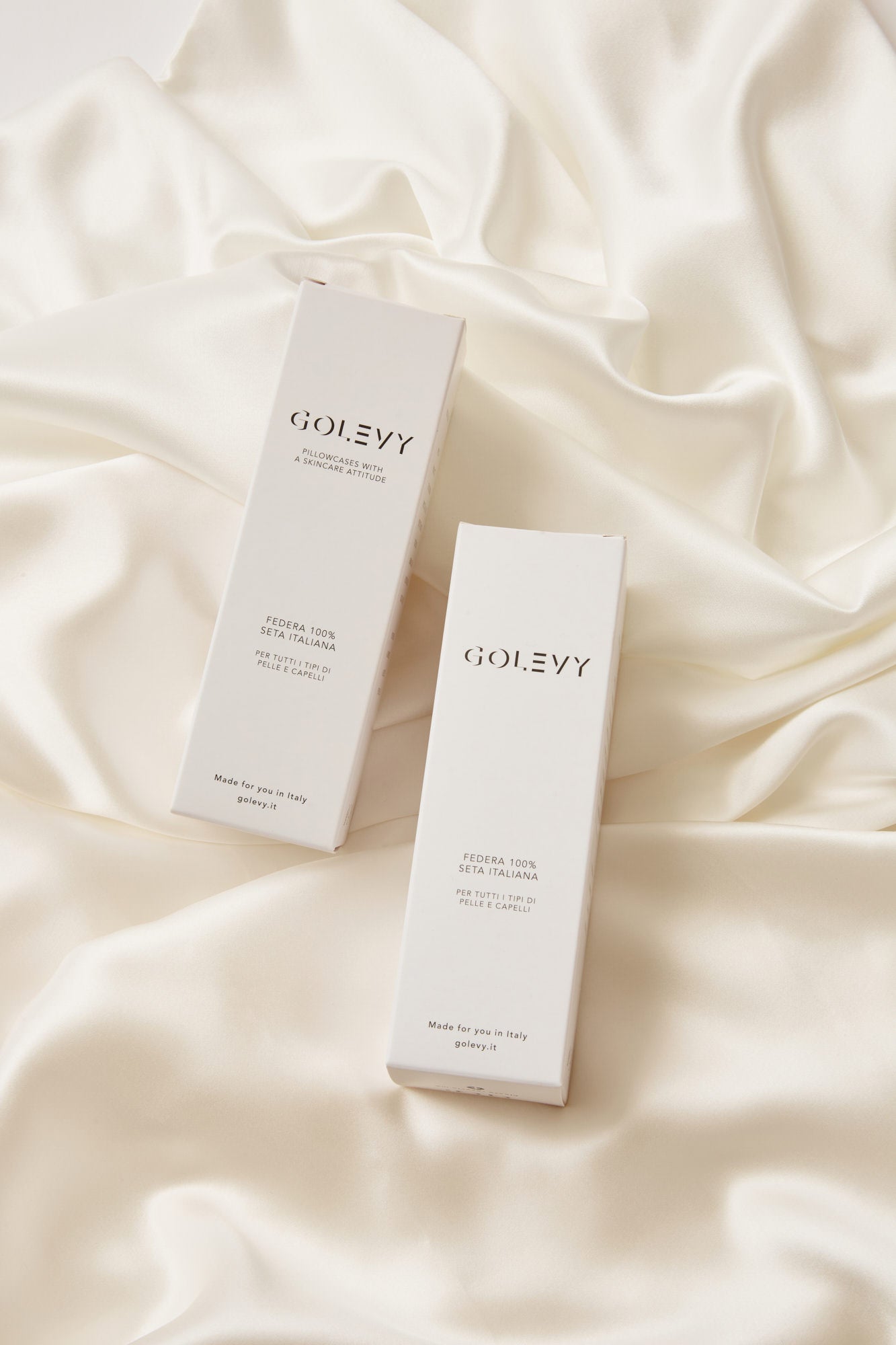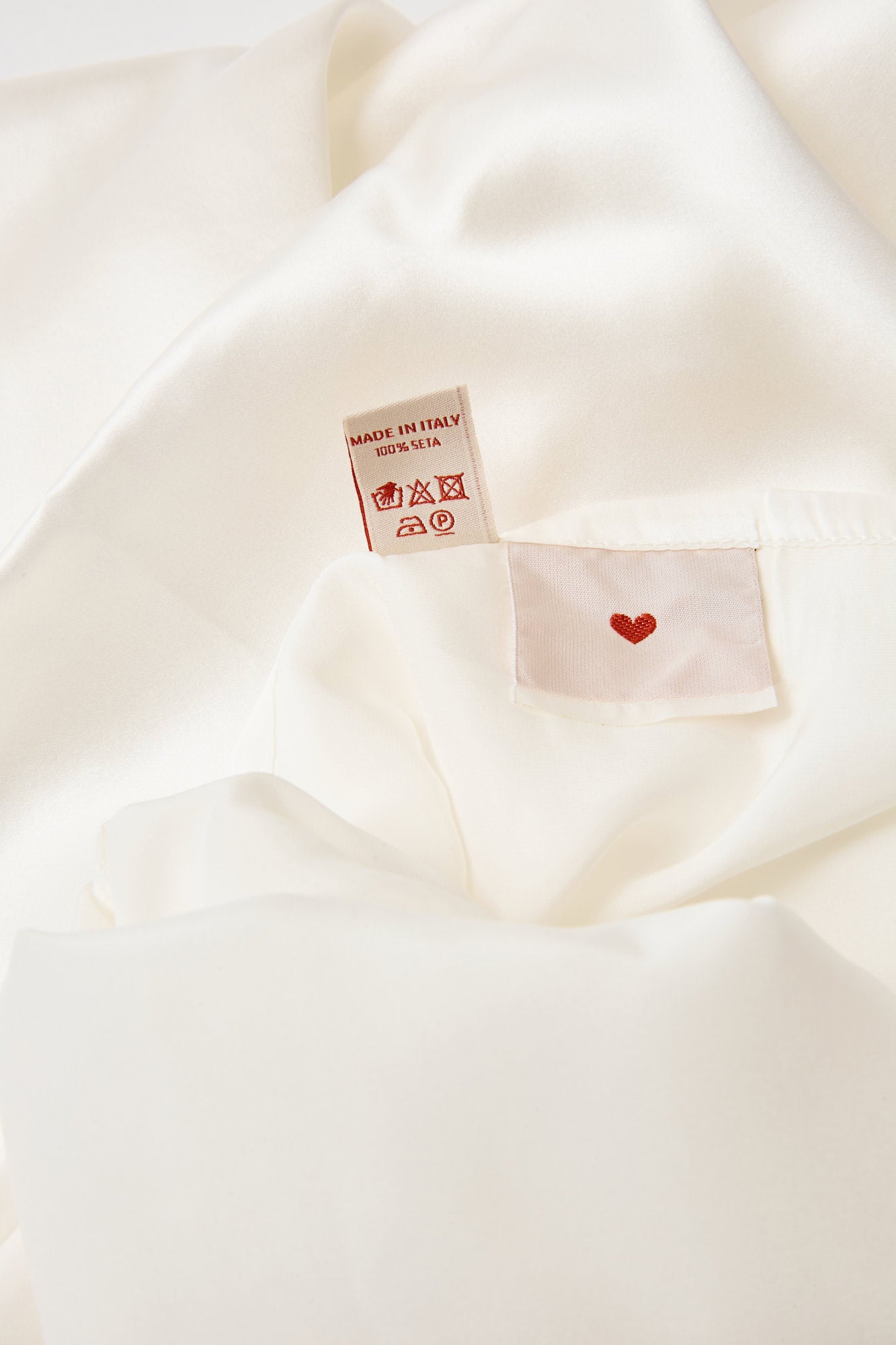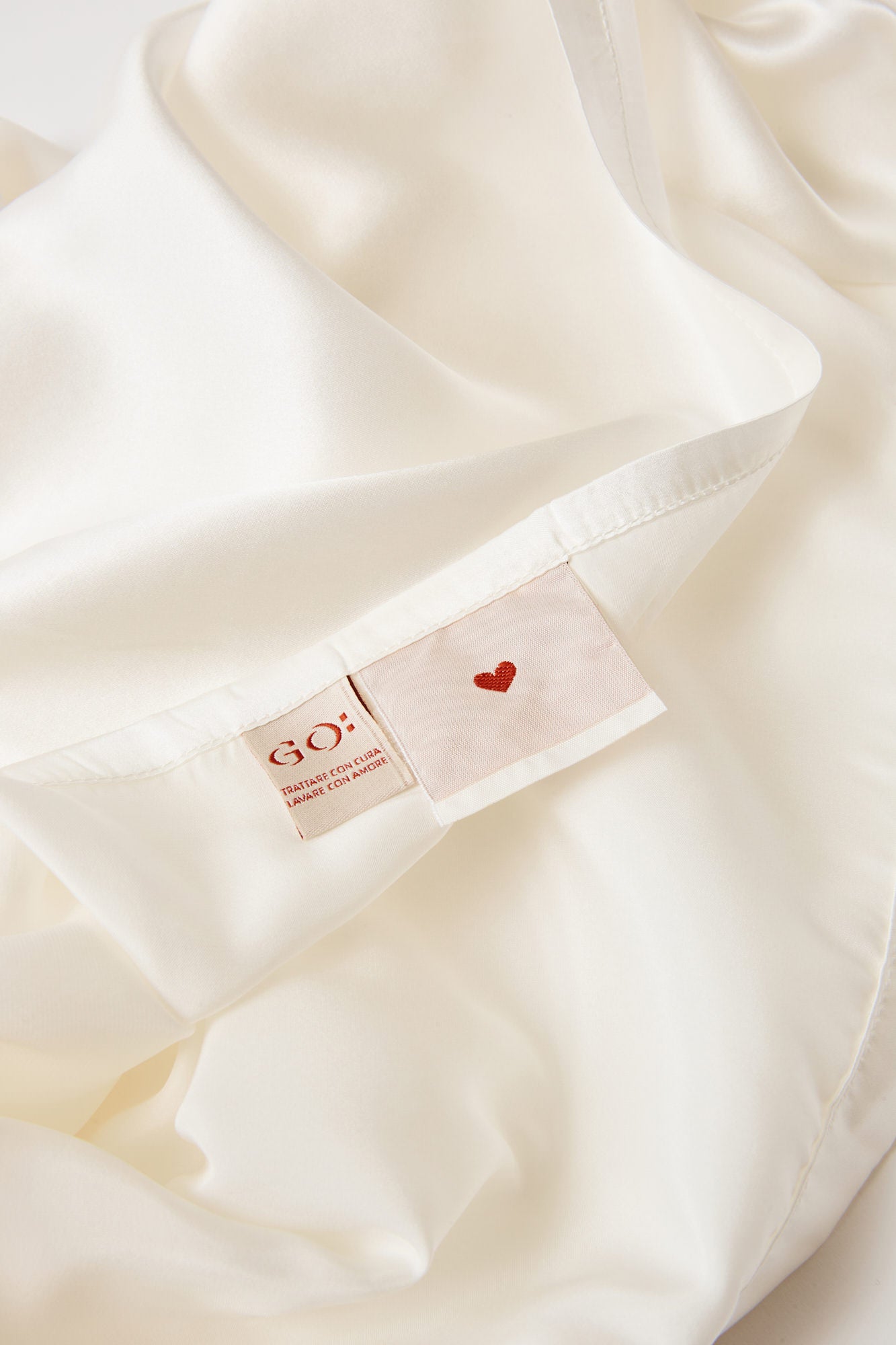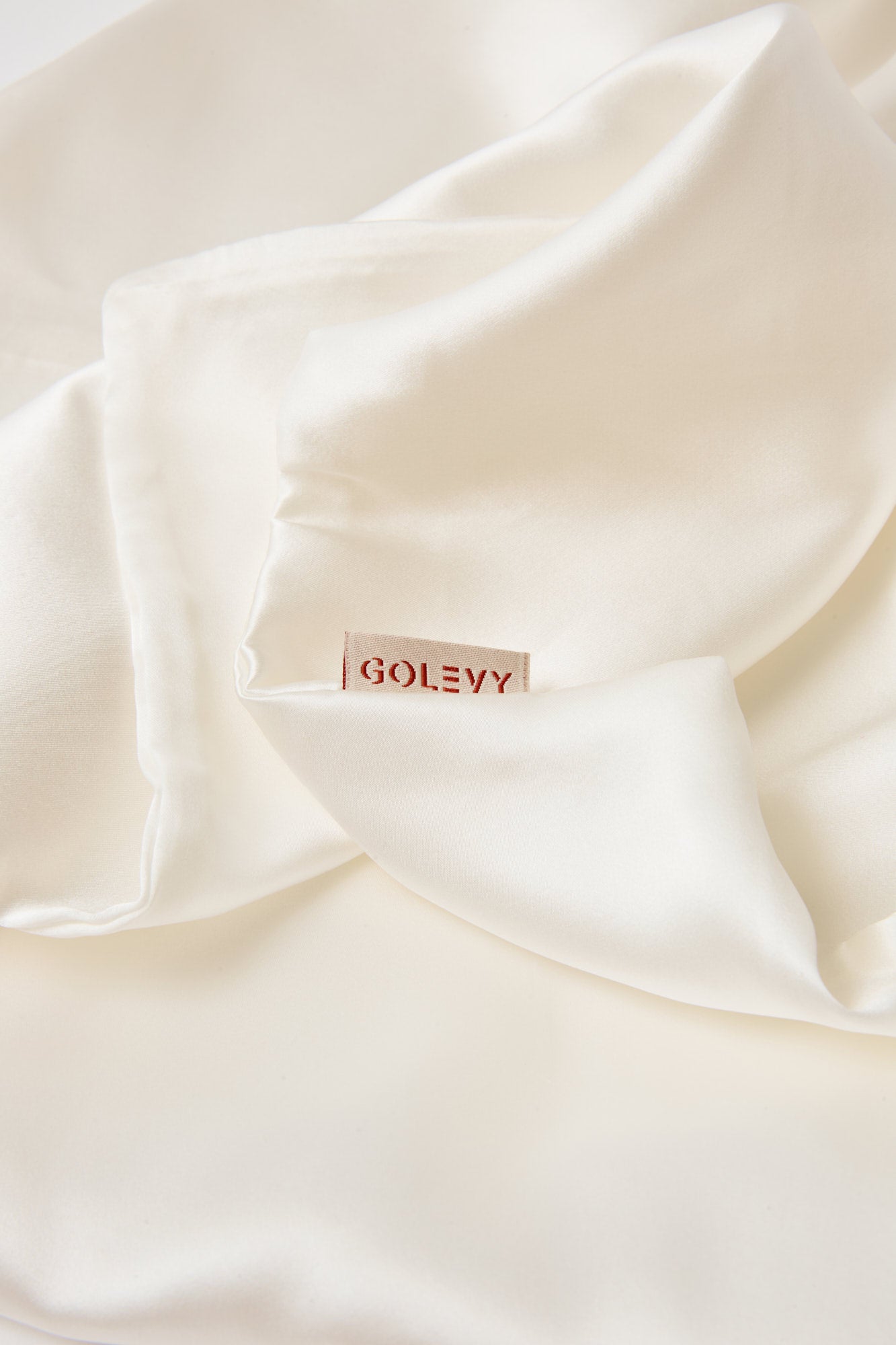 Tusa pillowcase set
100% Italian Mulberry Silk | 50x75cm
Set of 2 TUSA pillowcases, our first pillowcase cream: it maintains the natural hydration of skin and hair, helping to fight the signs of aging and frizz.
TUSA works in synergy with your skin & haircare routine, enhancing your beauty.

It's you, at your best.

Totale recensioni a 5 stella: 3
Totale recensioni a 4 stella: 0
Totale recensioni a 3 stella: 0
Totale recensioni a 2 stella: 0
Totale recensioni a 1 stella: 0
100%
consiglierei questo prodotto
Carosello multimediale caricato dal cliente. Premi le frecce sinistra e destra per navigare. Premi spazio o invio per visualizzare altri dettagli.
Slide 1 selezionata
Chiara

Acquirente verificato

Consiglio questo prodotto

Meraviglia!

Posso dirlo? Siete strepitosi! Oggi giorno non è così semplice riscontrare tanta serietà e cura per i dettagli.

Mesi fa vi contattai per chiedere info sul riassortimento delle federe e mi avete risposto in tempi record e in modo super gentile e ancor più cortesi e corretti siete stati nell'applicare all'ordine il codice sconto di benvenuto, che avevo dimenticato di inserire al checkout quando, avvisata del restock, ho subito ordinato il set.

Ricevere oggi questo pacco è stata una coccola. Packaging meraviglioso 😍😍😍

Grazie, non vedo l'ora di provarle 🥰

Chiara

Revisore verificato

Consiglio questo prodotto

Effetto WOW!

Ero molto affascinata dal mondo della seta e da quando ho la mia federa Golevy, uso la seta nella mia routine bellezza! In primis è importante scegliere la qualità - e qui Golevy e' una certezza! la mia pelle ha meno problemi, è più equilibrata e idratata e con meno imperfezioni - e i capelli, i capelli! Non mi devo quasi più pettinare! ps. tra l'altro e' un regalo stupendo da fare alle amiche e agli amici! Bravissime

Consiglio questo prodotto

Mai più senza

Mi hanno regalato il set di federe in seta italiana e devo dire che sono rimasta impressionata dalla qualità del prodotto. La seta utilizzata è estremamente morbida e liscia al tatto, e si sente davvero la qualità.

Se stai cercando un set di federe di alta qualità che sia morbido, fresco e resistente,

ti consiglio vivamente di considerare questo set di federe in seta italiana!

Non te ne pentirai!
Recensioni caricate
Recensioni aggiunte
YOUR CREAM PILLOWCASE

Our pillowcases are deliberately and exclusively white. The reason? The colors may contain chemicals that would alter their skincare benefits.
Ours is a conscious and studied choice, so that Golevy pillowcase creams can really give you the best.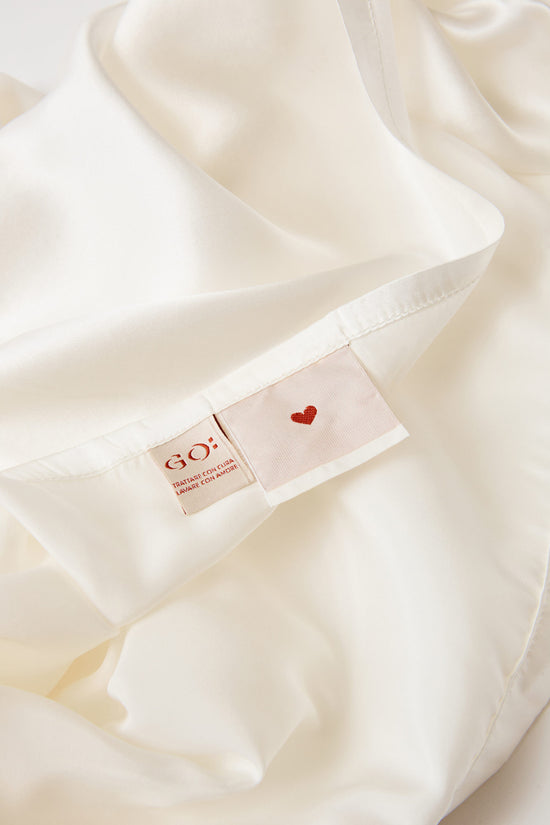 Maintenance
Dry cleaning is recommended but the pillowcase can be hand washed at a low temperature preferably with Marseille soap.
Silk suffers from excessive heat, therefore it is advisable to reduce the power to a minimum and to always use a clean white cloth between the iron and the pillowcase.
Frequent questions
What are the shipping times?

Delivery is within 5 working days unless there are issues with the courier which we keep track of but cannot deal with. An exception is the BELLA TUSA pillowcase which, being personalized with hand embroidery, takes longer and is delivered within 15 working days. 
How can I contact you?

For any question, you can write to us at: info@golevy.it
Can I make a return or exchange?

Due to the covid-19 rules and the nature of the product, therefore for hygiene and safety reasons, we do not carry out exchanges and/or returns.