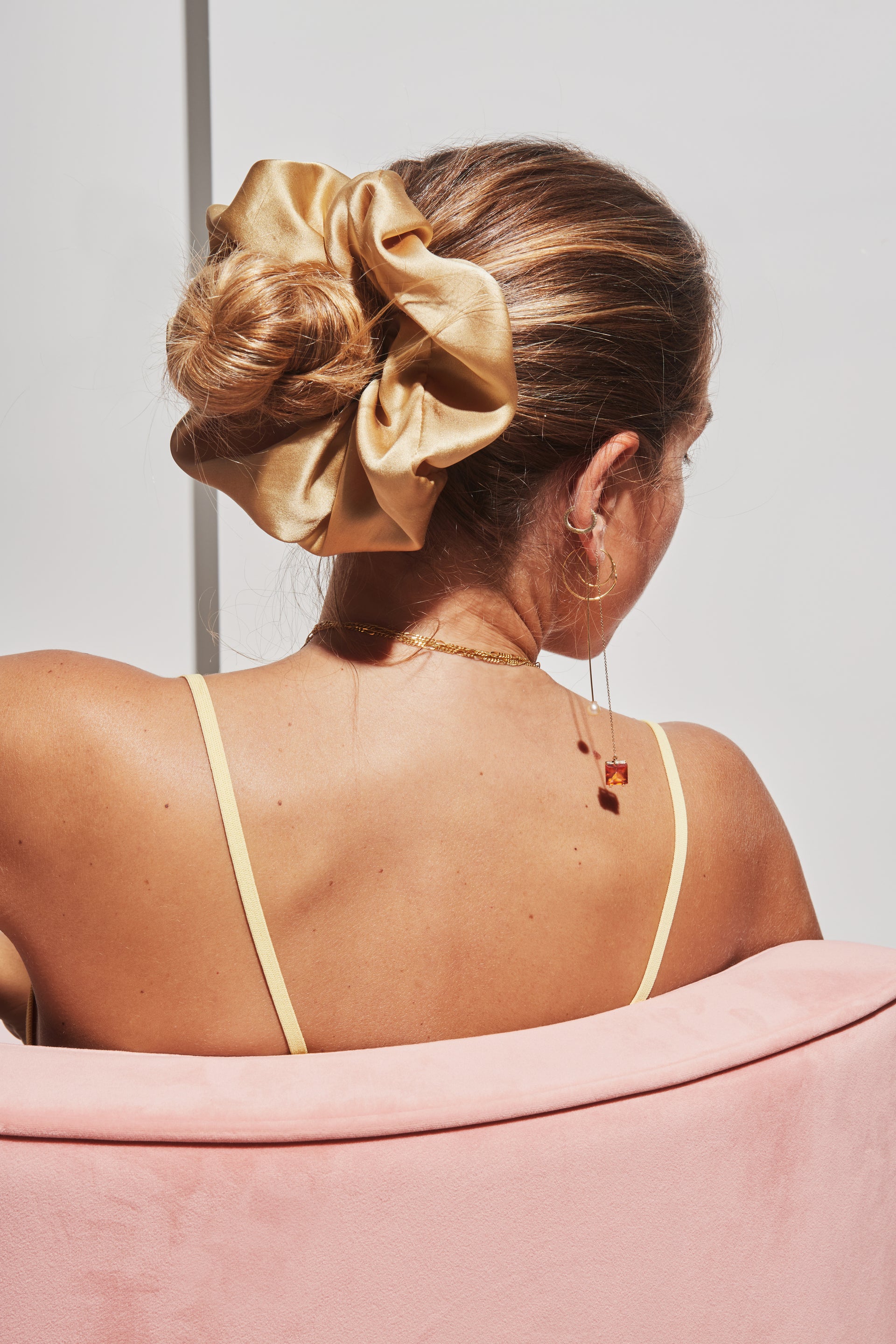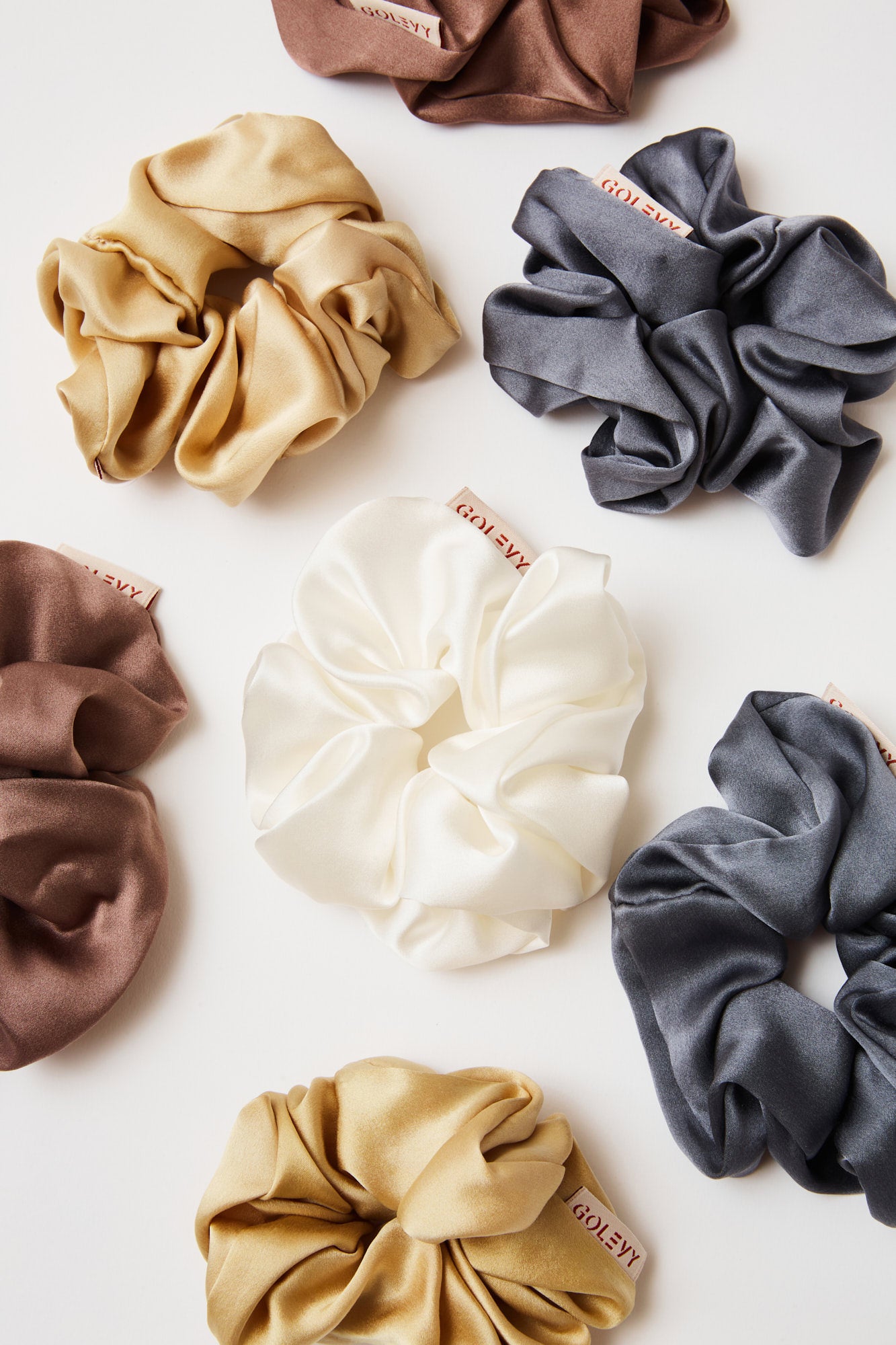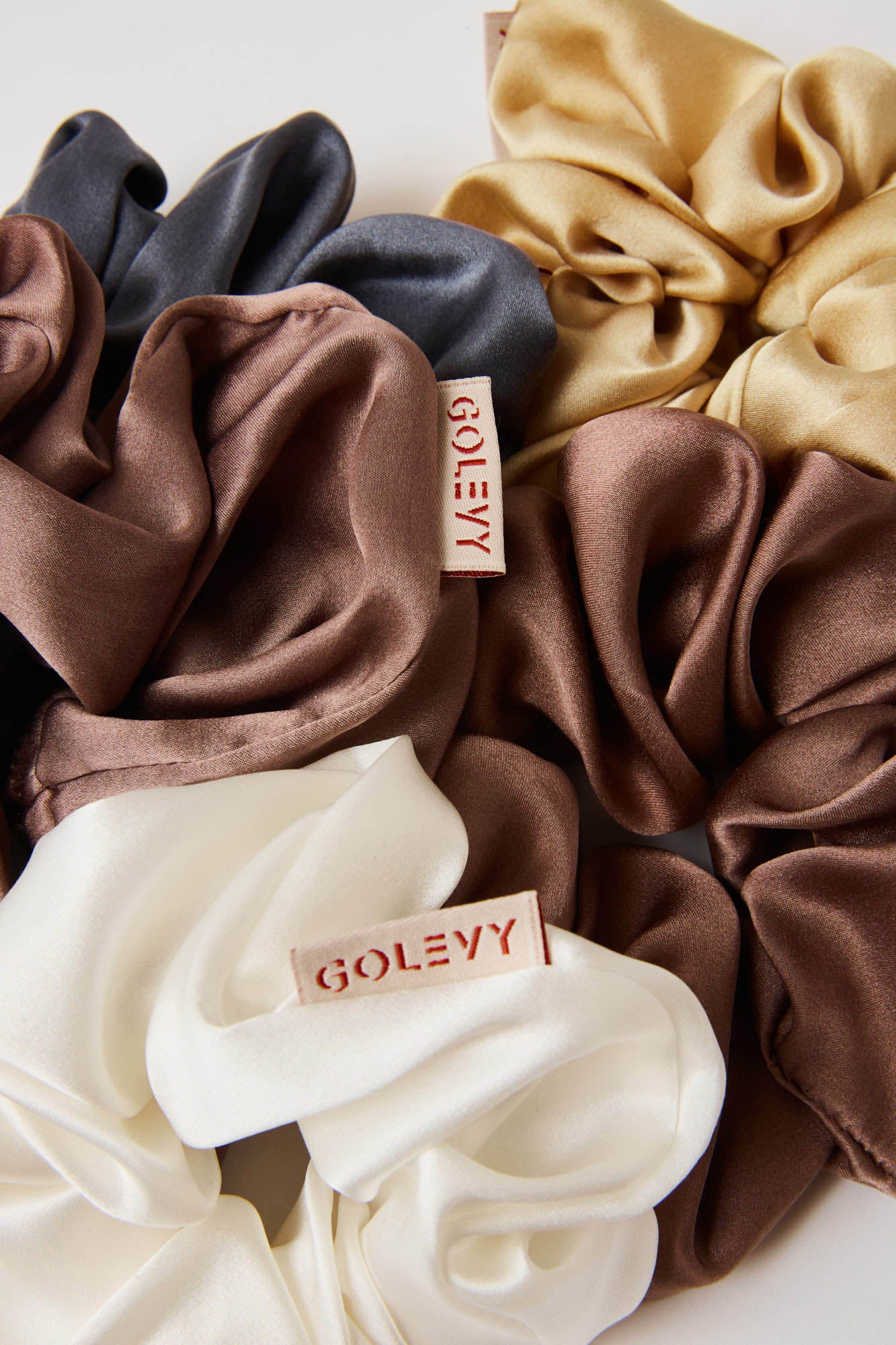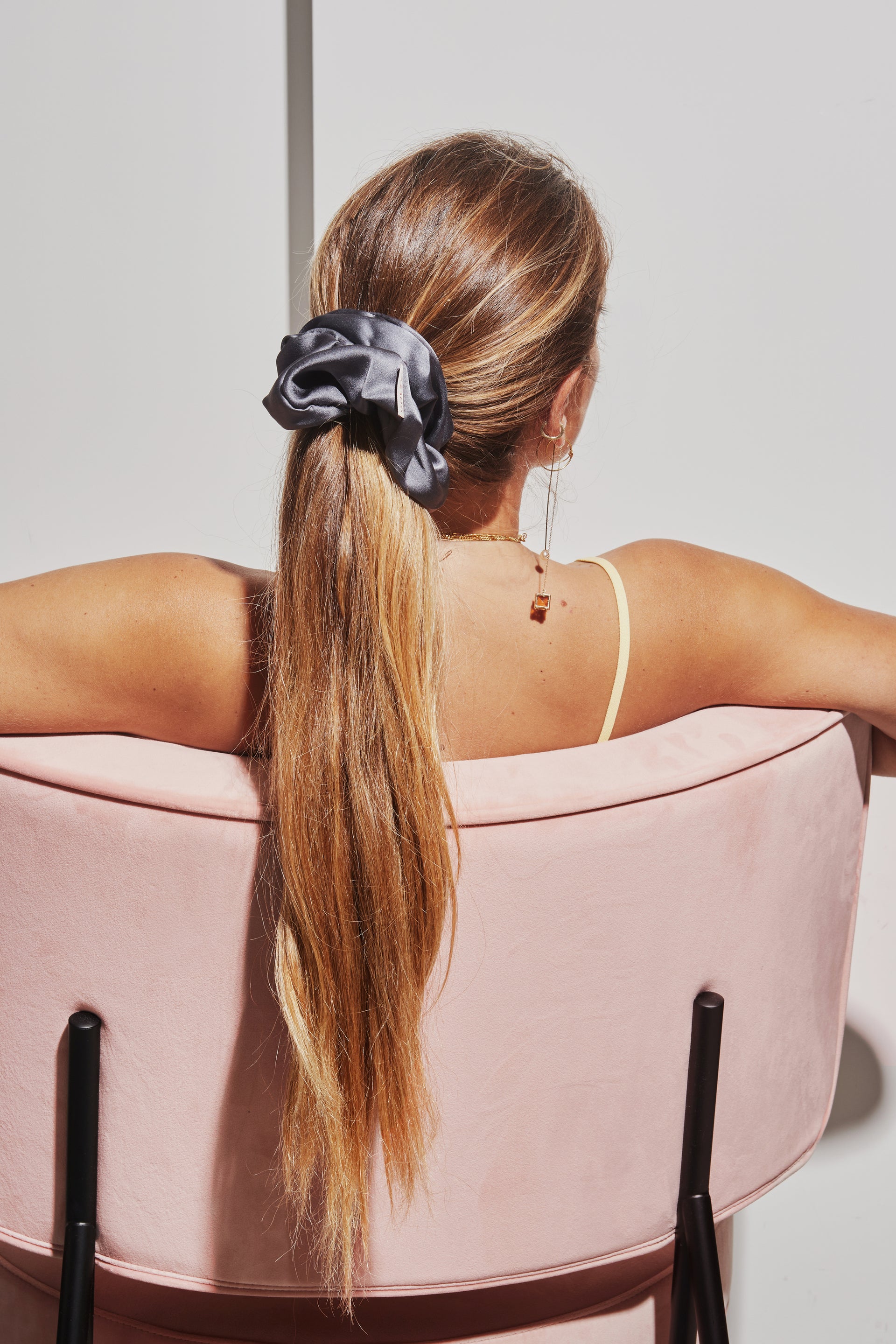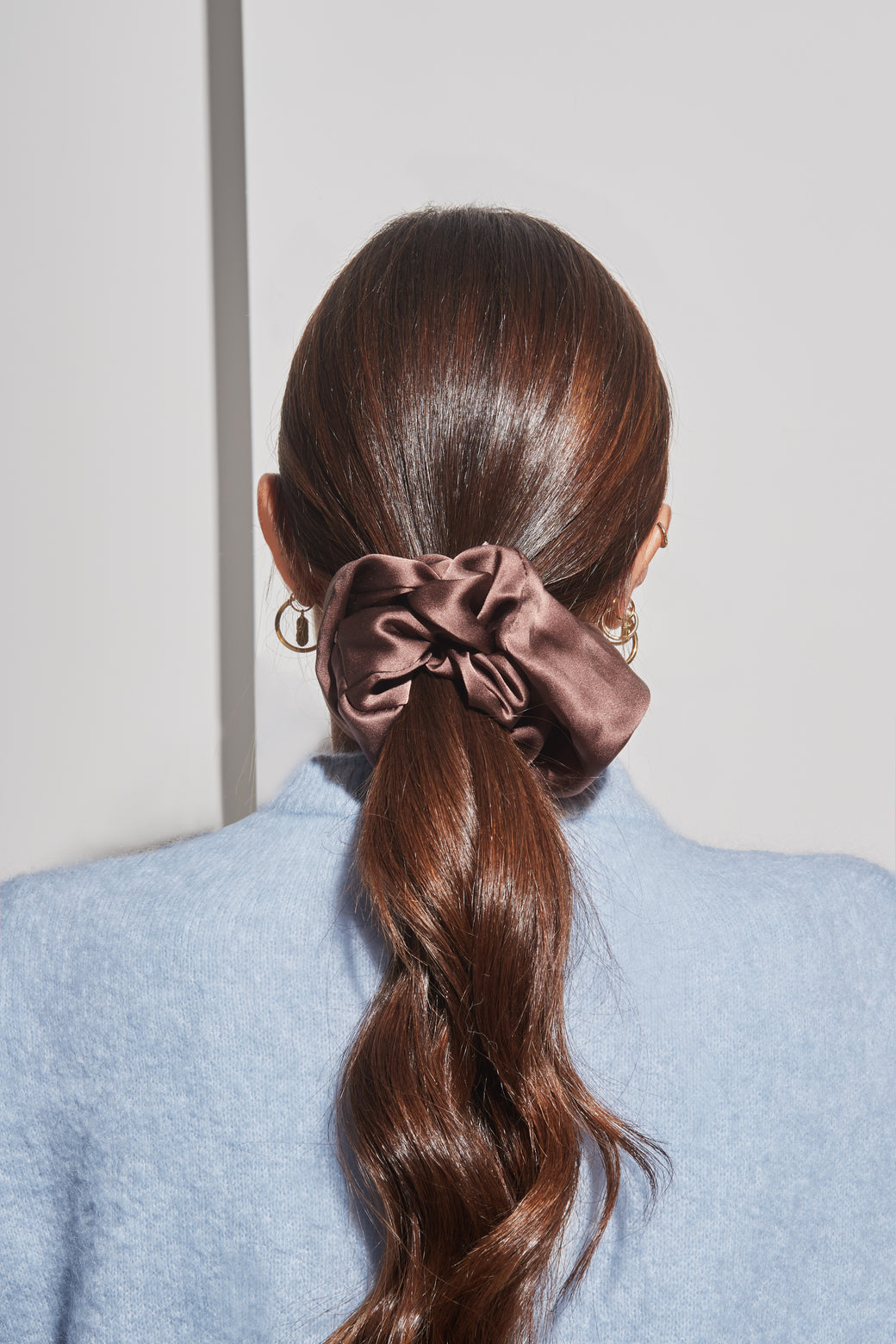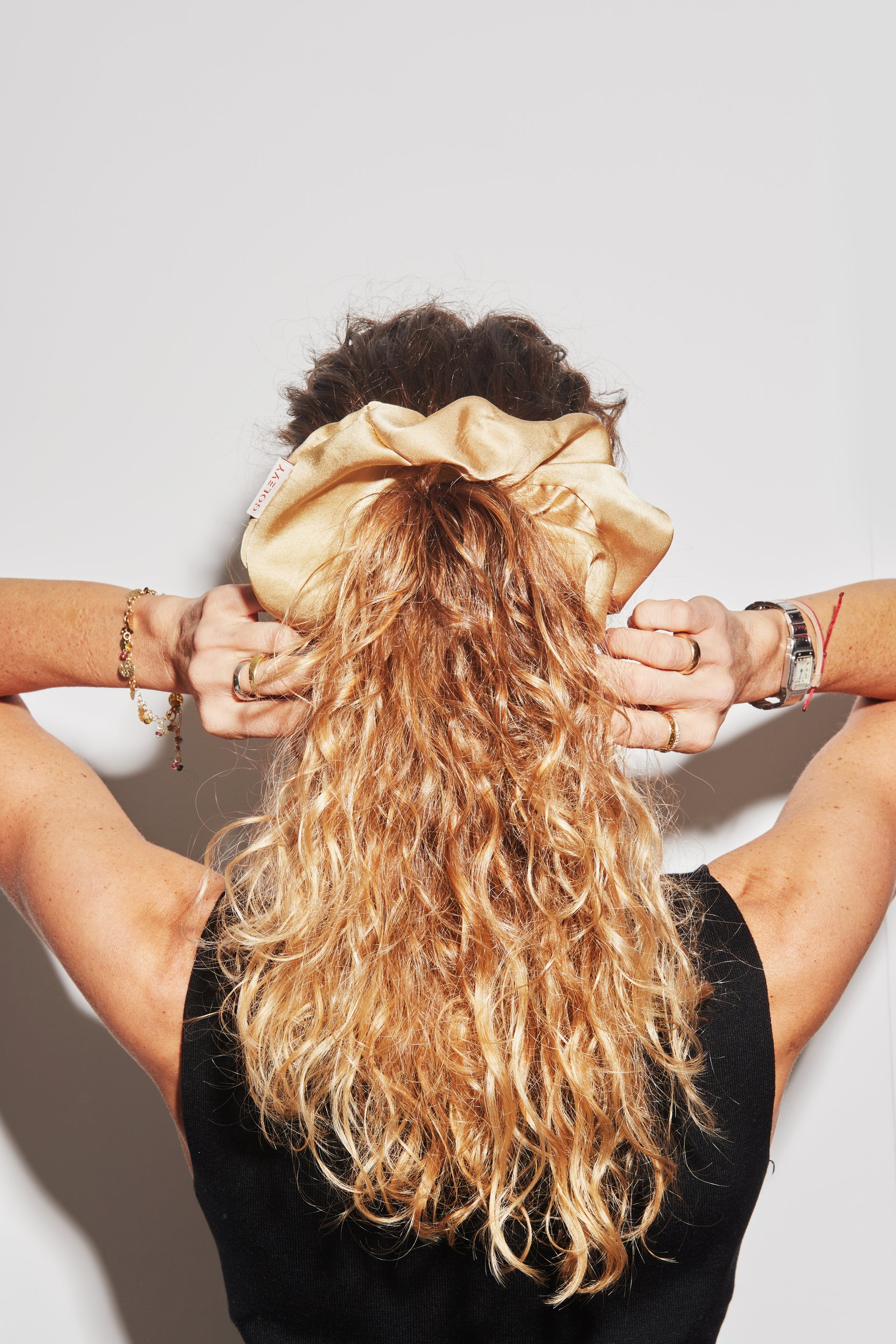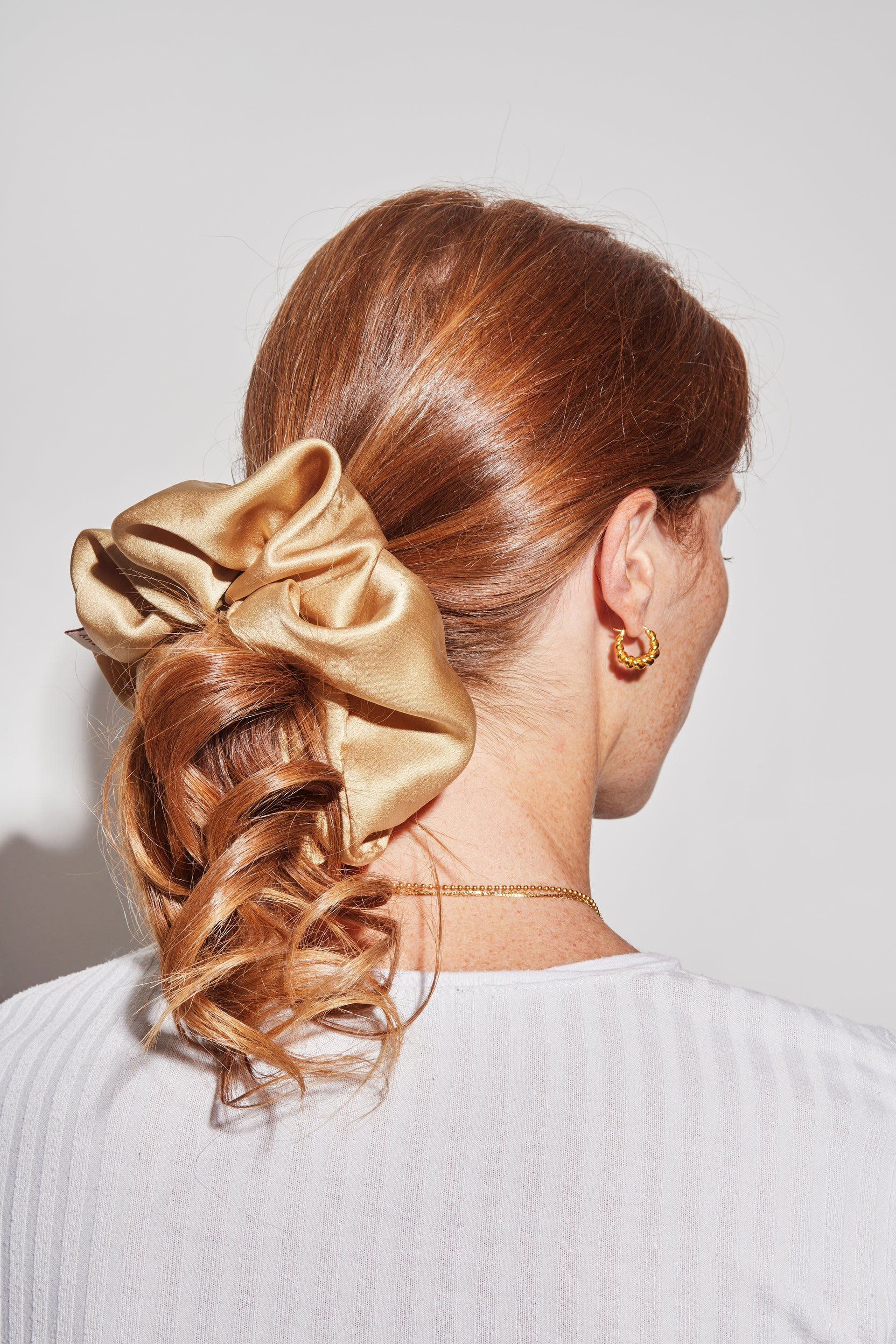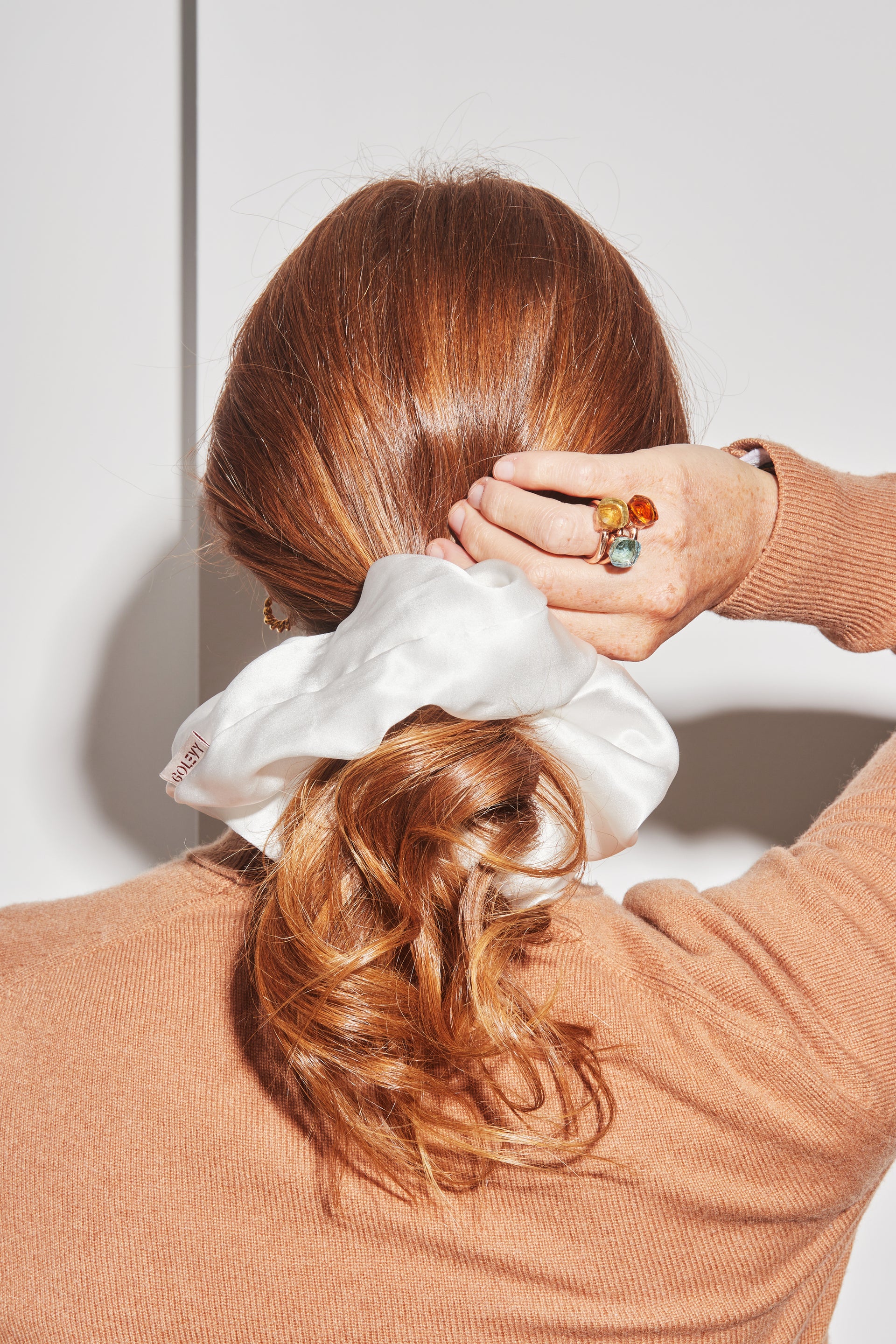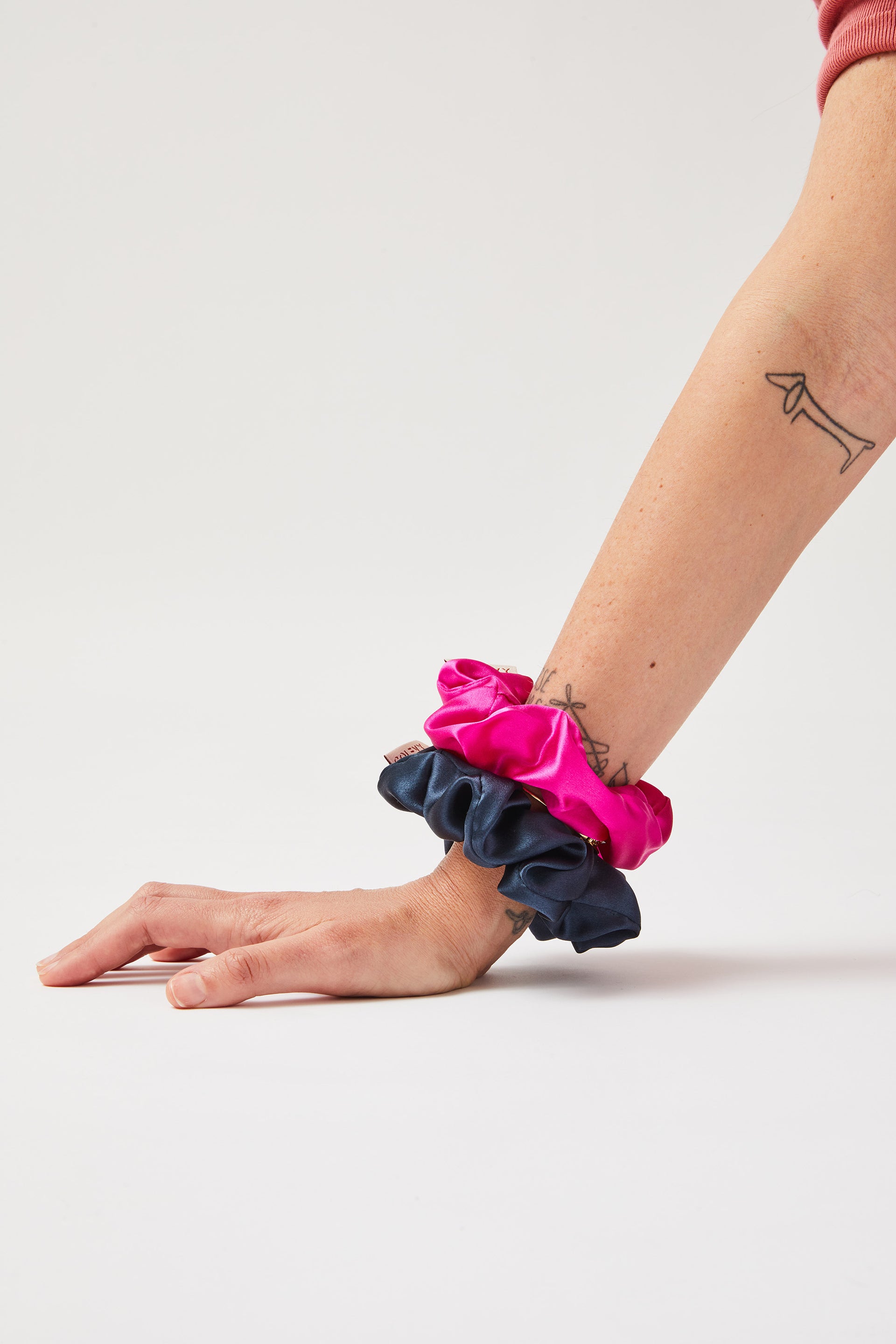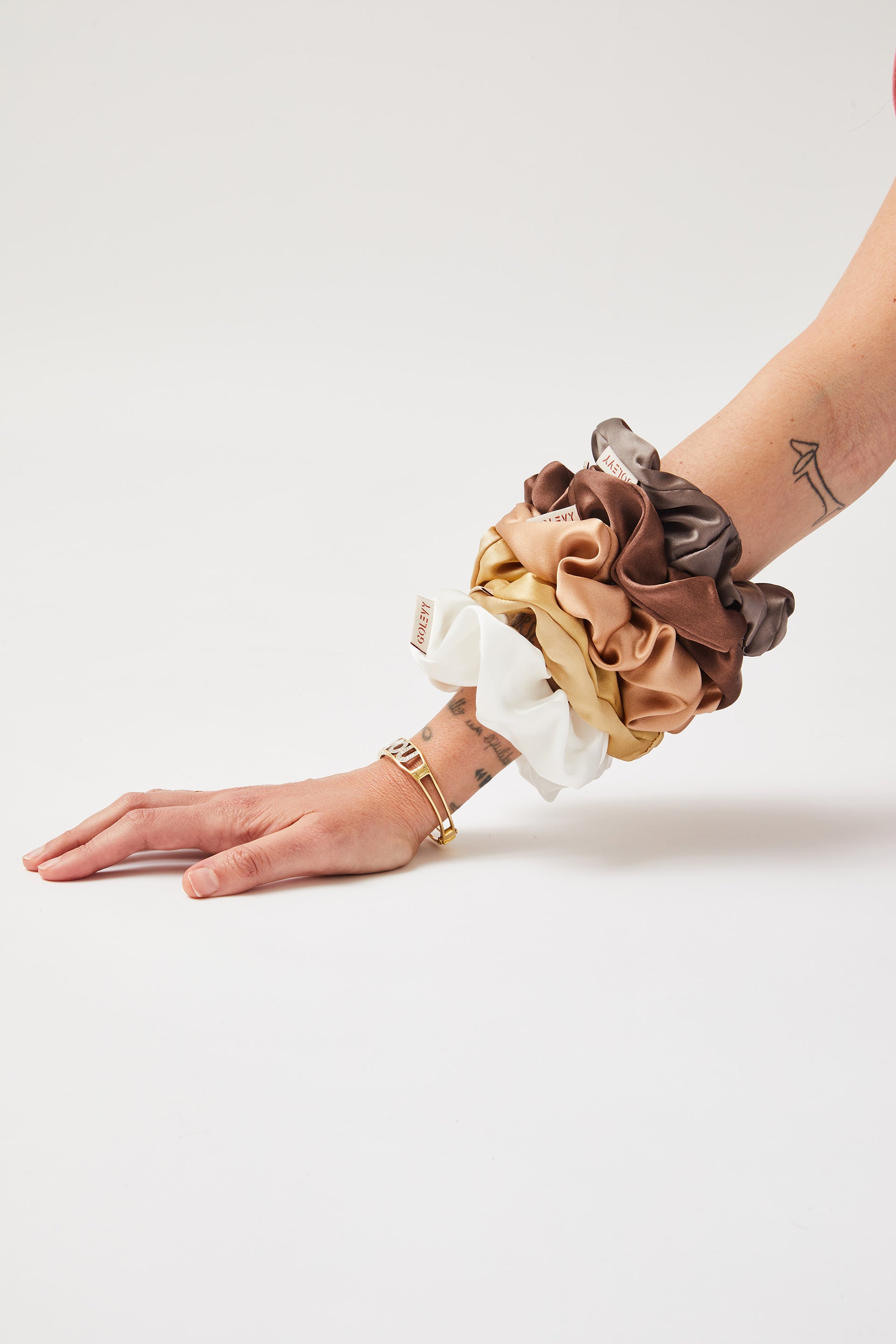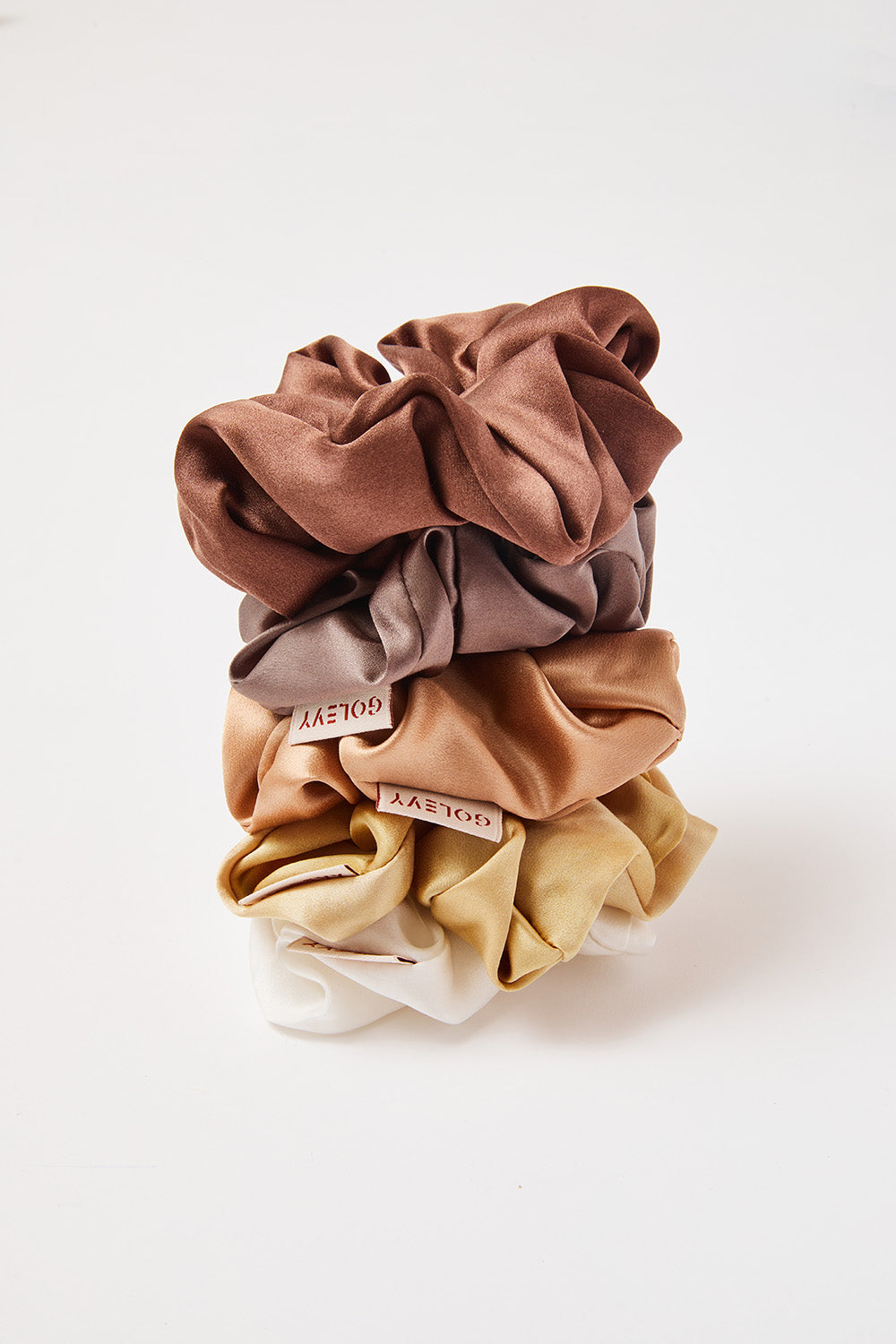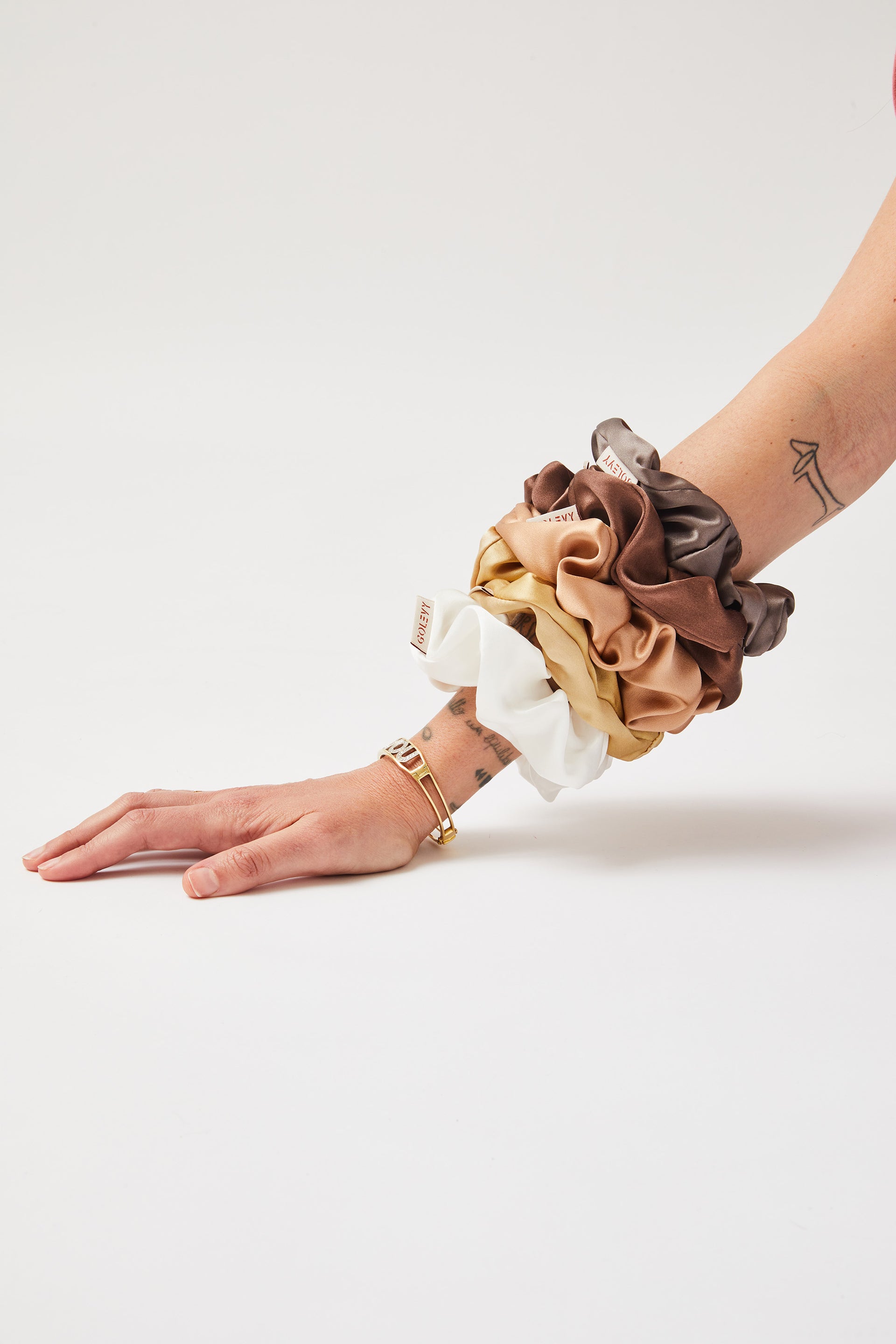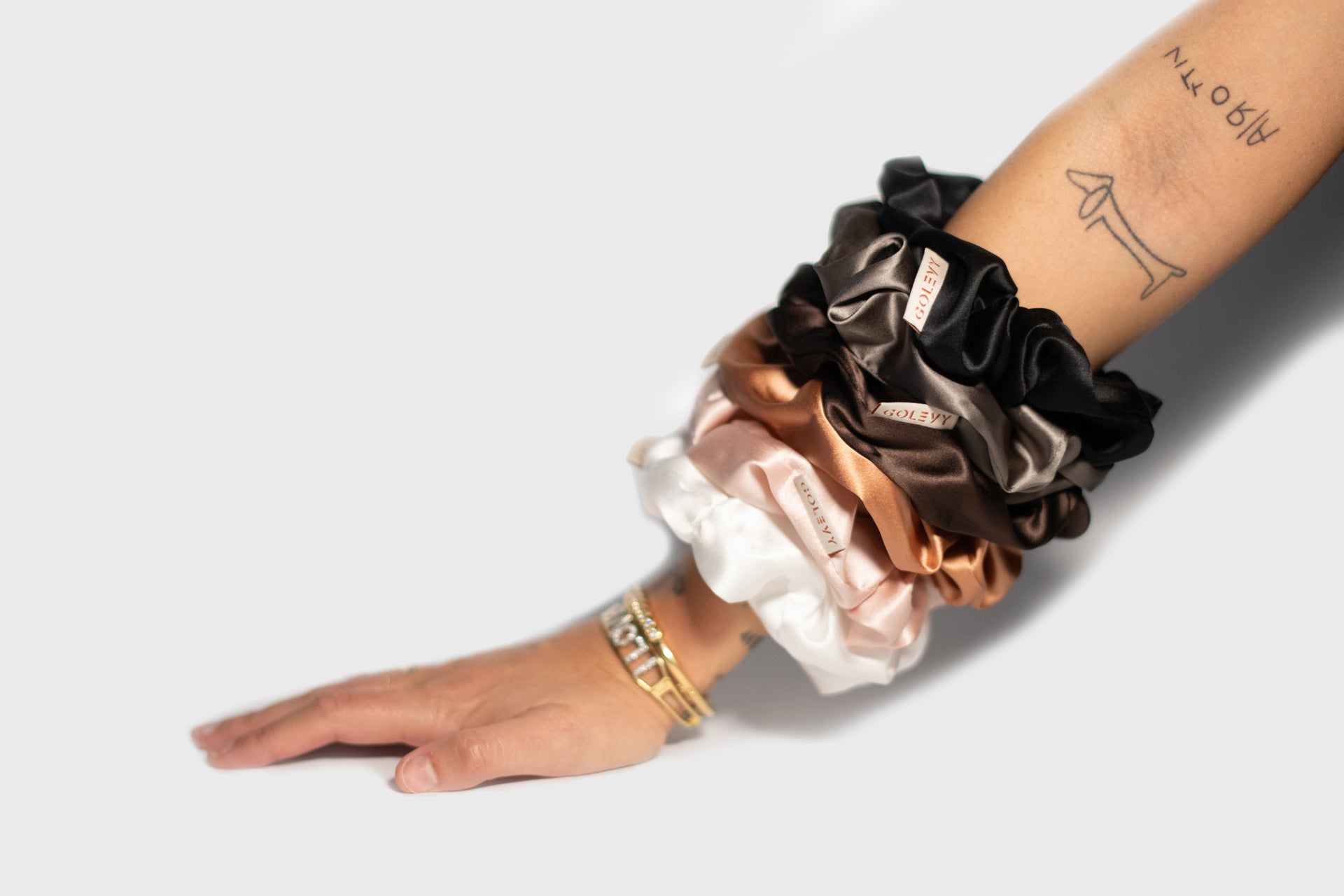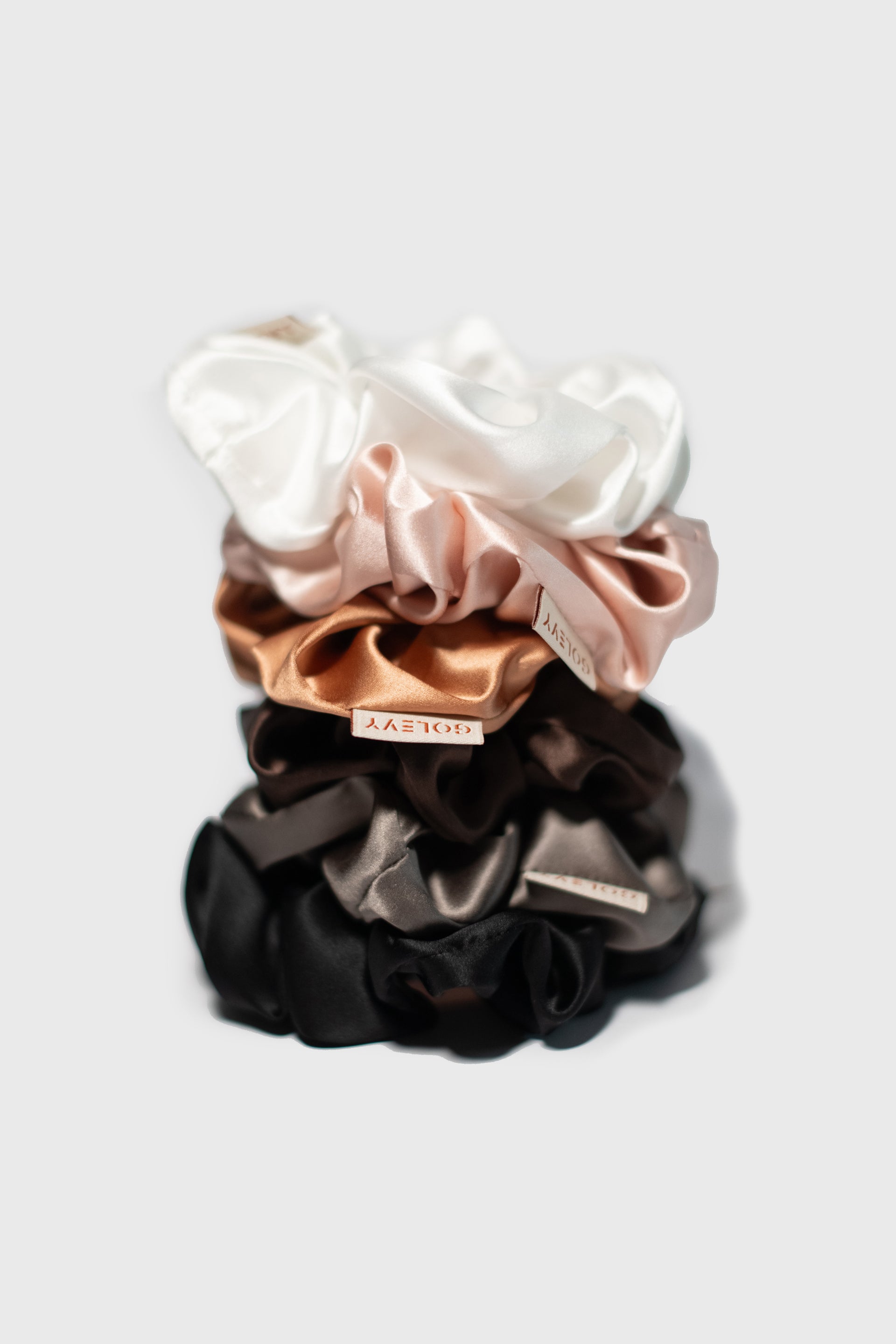 Scrunchie BELHAIR
100% Italian Mulberry silk | One size
Made with the same silk as the pillowcases, BELHAIR scrunchies maintain the natural hydration of the hair and help fight frizz.
Not only that: they are delicate on the hair and, compared to the classic elastics, they guarantee zero friction and zero marks on the lengths.
Result? Less broken hair and intact fold.
Totale recensioni a 5 stella: 4
Totale recensioni a 4 stella: 0
Totale recensioni a 3 stella: 0
Totale recensioni a 2 stella: 0
Totale recensioni a 1 stella: 0
100%
consiglierei questo prodotto
Beatrice F.

Acquirente verificato

Consiglio questo prodotto

Miglior acquisto per la cura di sé stesse

Scrunchie super morbido. Effetto anticrespo sui capelli sin dal primo giorno, al di sopra delle mie aspettative. Non vedo l'ora di acquistarne altri e di prendere anche le federe.

Morena

Acquirente verificato

Consiglio questo prodotto

Mary

Acquirente verificato

Consiglio questo prodotto

Ok

Ottima tenuta e morbidissimi !!!

Francesca C.

Revisore verificato

Consiglio questo prodotto

GLI SCRUNCHIES DEI SOGNI

Ho acquistato gli scrunchies e non ne posso fare più a meno.

L'elasticità è perfetta, sufficientemente resistente da tenere tutti i capelli ma allo stesso tempo abbastanza morbida da non creare fastidio o tensione sulla testa. Inoltre, essendo in seta, non lasciano fastidiosi segni sui capelli.

Un'ottima alternativa di alta qualità e confortevole agli elastici tradizionali! :)
Recensioni caricate
Recensioni aggiunte
YOUR CONDITIONER ON THE GO
Scrunchie, beanie and baseball cap: three allied accessories for your hair which, in contact with silk, maintain their natural hydration. The result? Frizz effect attenuated and crease intact.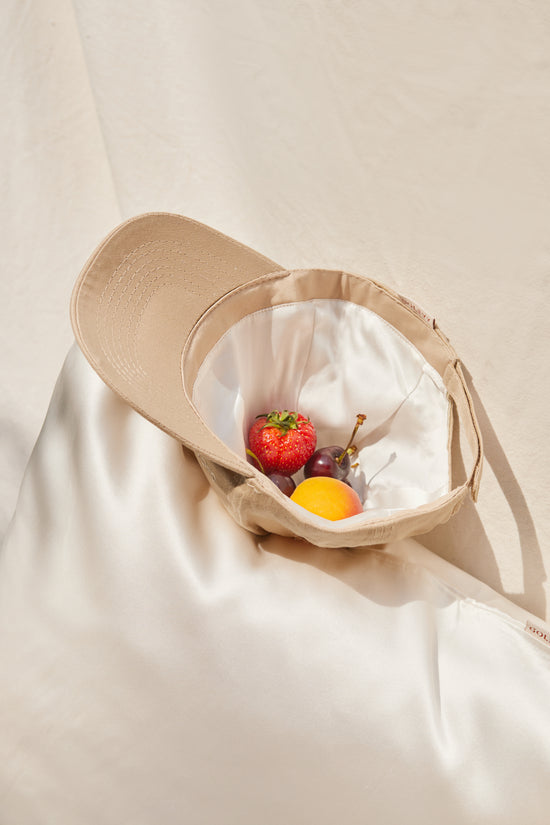 Maintenance
Dry cleaning is recommended but can be hand washed at low temperature preferably with Marseille soap.
Silk, like eco-cashmere, cannot be bleached.
Frequent questions
What are the shipping times?

Delivery is within 5 working days unless there are issues with the courier which we keep track of but cannot deal with. An exception is the BELLA TUSA pillowcase which, being personalized with hand embroidery, takes longer and is delivered within 15 working days. 
How can I contact you?

For any question, you can write to us at: info@golevy.it
Can I make a return or exchange?

Due to the covid-19 rules and the nature of the product, therefore for hygiene and safety reasons, we do not carry out exchanges and/or returns.